Da Nang – a dynamic city, thousands of people pass, sometimes we feel confused with the wheel of life … We want to find a peaceful little corner, so that our hearts can settle, so that we can slow down with ourselves, for a few minutes…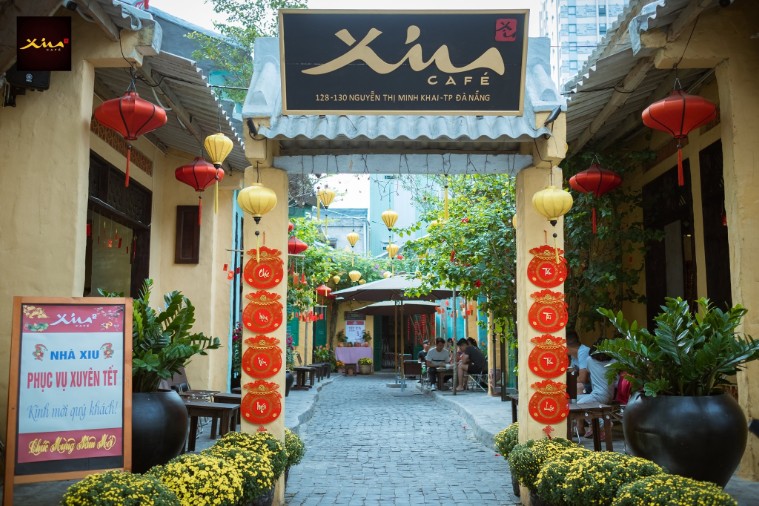 Xiu café – No. 130 Nguyen Thi Minh Khai Street, Hai Chau, Da Nang (a few hundred meters from Han River Bridge, Con Market), XIU Café appears with an idyllic, old beauty, bearing the appearance of the countryside scene where Hoai River, Hoi Street are familiar.
Wandering at XIU Café, one can see somewhere the image of a quiet garden, a bougainvillea trellis, a path with gentle lanterns, colors … Or we can find old memories with images of mossy yellow-painted brick walls, old and nostalgic "grandparents" sofa sets.
XIU Café is like that, with a cup of authentic coffee or fragrant cups of tea, we can feel our own slow pace of life, we can reward ourselves with moments of leisure, we can release our soul into distant memory domains, despite the hustle and bustle out there…
Coming to XIU Café, coming to a gentle, close space … We seem to leave behind our thoughts, worries about everyday life, in return, it will be dear smiles, delicious coffee, three headless stories in the end… All, how beautiful, how peaceful !
If visiting Danang, visit Xiu café to enjoy a moment of peace, in the midst of chaos of life!