Hue is one of the largest cities of Central Vietnam and is also the center of the cultural area of ​​Kinh and Cham ethnic groups. Hue city was built in the 17th century and became the focal point of the Nguyen court for more than 140 years. 
Hue ancient capital is considered as one of the historical and cultural sites worth visiting in Vietnam. Here, visitors can learn about the history and culture of Vietnam through historic buildings, temples, palaces and museums.

Hue's most famous destination is Hue Ancient Capital, where the palaces and mausoleums of the emperors of the Nguyen Dynasty are located. The famous works of Hue Ancient Capital include The Mieu Palace, Hien Lam Palace, Tu Duc Tomb, Khai Dinh Tomb and Minh Mang Tomb.
In addition, Hue also has many other attractions such as Thien Mu pagoda, Nam Giao communal house, Thuong Thuy temple and other historical sites. The landscape in Hue is also very beautiful, with green rivers and beautiful old houses.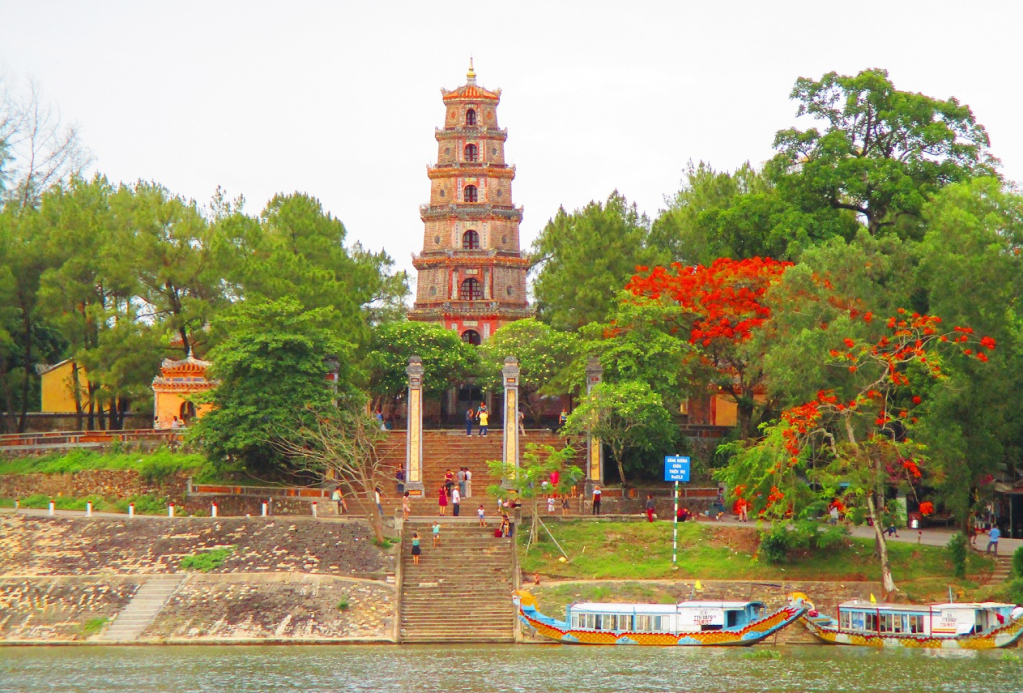 With a long history and diverse culture, Hue Ancient Capital is one of the attractive destinations of Vietnam tourism and attracts many domestic and foreign tourists to visit, explore and experience.