Da Nang city not only owns many charming beaches and attractive tourist destinations but is also known as the "city of bridges" with many famous beautiful bridges, in which Tran Thi Ly Bridge is a bridge with unique architecture with sparkling beauty that attracts many visitors to admire.
Started in 2009 and completed in 2013, Tran Thi Ly Bridge has a length of more than 700m connecting the two banks of the Han River. The bridge is named after revolutionary activist Tran Thi Ly, who had an indomitable spirit, did not succumb to enemies and admirable courage in the two resistance wars against France and against the US to save the country.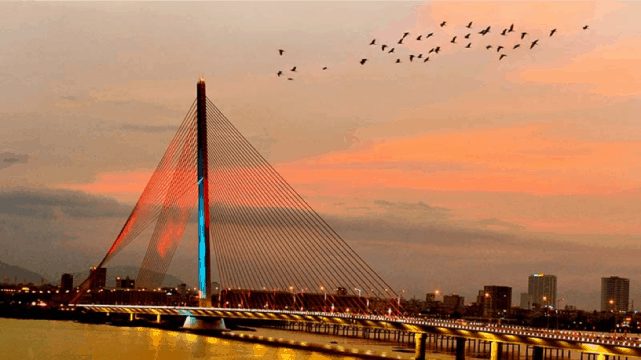 With a design with the sound of European style, Tran Thi Ly Bridge is a unique breakthrough between the picture of vibrant and bustling Danang city. The bridge uses a 3-way cable-stayed system with tilted cable-stayed pillars to create a fancy bridge shape combined with an inclined tower up to 145m above sea level and like the image of a sail stretching the wind from the Han River to the East Sea, bringing the aspiration of the people of Da Nang city. It is this extremely creative design that has created a Unique and unique artistic architecture "unique" for the bridge.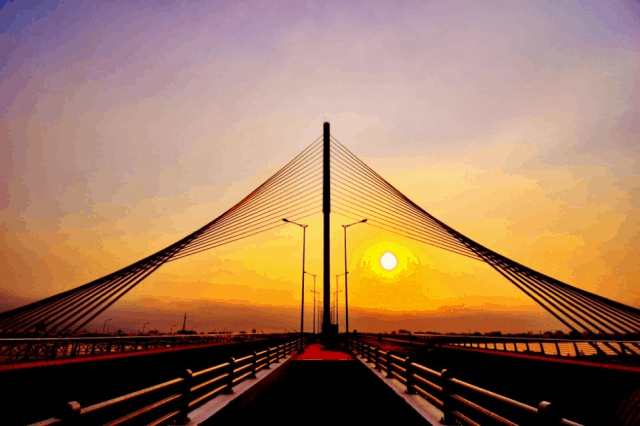 With a soft, elegant beauty full of femininity but no less unique and modern, Tran Thi Ly Bridge has become an attractive attraction for many tourists to admire and take photos, save many beautiful memories whenever they have the opportunity to travel to Da Nang. And more than an architectural work to beautify the city, Tran Thi Ly Bridge is also the pride of the people of Da Nang for its hard work and great creativity.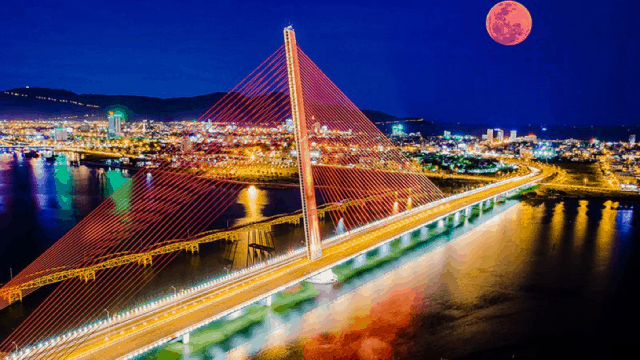 At night, Tran Thi Ly Bridge becomes more impressive and beautiful, brightening up the whole sky with modern equipped lighting system. The brilliant lights emanating from the bridge spread silhouettes into the immense Han River, causing many visitors to "pause" and watch. From here, look out into the distance to see the young city of Danang at night as well as immerse yourself in the cool breeze in the extremely refreshing and airy space.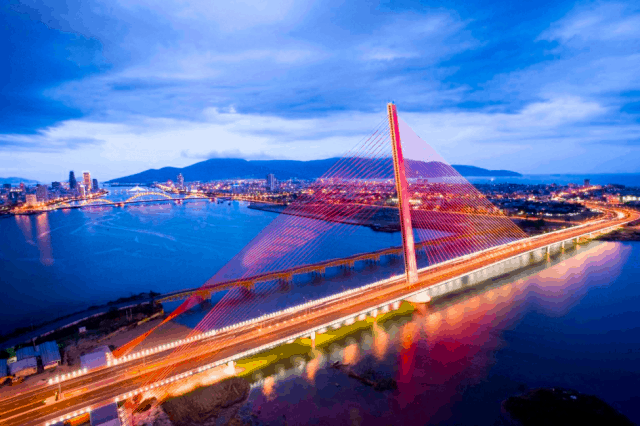 Source: Internet collectibles