Coming to Da Nang tourist destination, surely every tourist has heard about the Han River a lot along with the bridges over this river quite famous such as the Han River Turnpike, Dragon Bridge,… Compared to these famous bridges, Thuan Phuoc suspension bridge seems to have a quieter beauty but makes visitors near and far more nostalgic by its sophistication.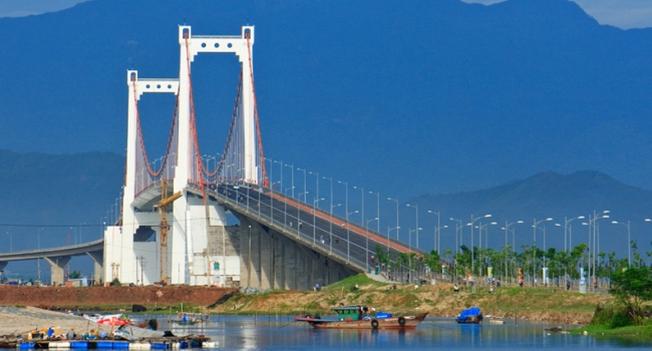 Thuan Phuoc Bridge (collector's photo)
When bridges with unique architecture are built such as Dragon Bridge or Tran Thi Ly Bridge, visitors have many new attractions to explore and see the city of Da Nang. However, it is not because of that that Thuan Phuoc bridge is "disgraced". While Dragon Bridge is considered a new symbol of Da Nang's tourist destination, Thuan Phuoc Bridge still quietly plays an important role, is a floating silk strip connecting the banks of the Han River, bringing in a splendid but very gentle beauty, distracting any visitor when visiting.
Thuan Phuoc Bridge was started construction in 2003 and took nearly 6 years to complete. The bridge has a length of nearly 2km and has an investment capital of about VND 1,000 billion. This is one of the longest hammock rope suspension bridges in Vietnam. The bridge has a width of nearly 20m, has 4 lanes of cars with modern lighting system, Thuan Phuoc Bridge not only helps people in convenient traffic but also connects trade, creating momentum for the economy of the coastal city of Da Nang, and at the same time creating a unique feature for the city, contributing to new architecture, unique design ideas.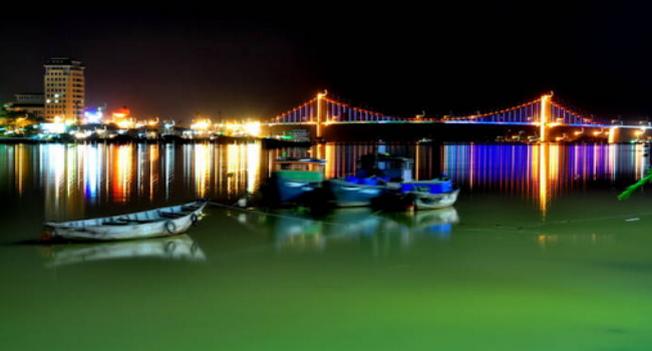 Not only that, when night falls on the romantic Han River, Thuan Phuoc Bridge becomes more brilliant than ever under the colored lights, further enhancing the sparkling beauty and charm of a dynamic young city. Many people have called Thuan Phuoc Bridge a silk strip across the Han River, especially charming when night falls, when the lights are lit.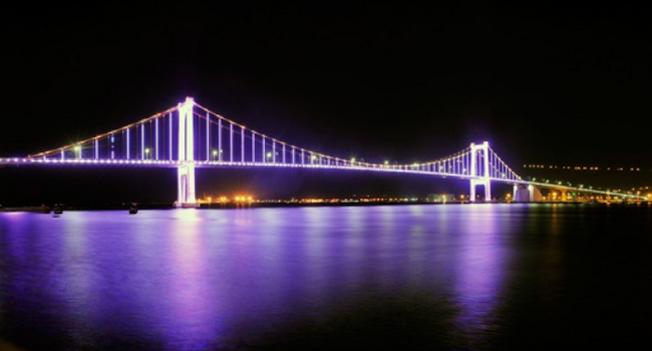 Regardless of the angle, Thuan Phuoc Bridge has a beauty that is both modern, splendid and full of charm. Located in a special location, where the Han River merges into the East Sea at the mouth of Da Nang Bay, Thuan Phuoc Bridge connects the two coastal roads Nguyen Tat Thanh and Hoang Sa – Spratly to form a continuous coastal transportation system from Hai Van tunnel to Son Tra peninsula, via Man Quang bridge and connected to Son Tra – Hoi An tourist route. At that time, a complete transportation and tourism system was completed, opening up the possibility of exploiting tourism potential not only in Da Nang but also for neighboring localities such as Ho An and Thua Thien – Hue.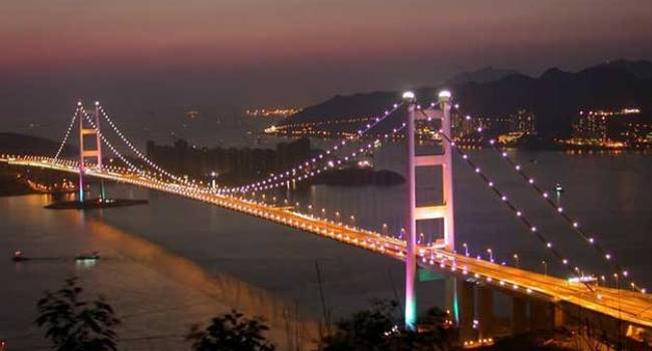 Besides, Thuan Phuoc Bridge is also a place to help visitors see the magnificent city of Da at night. Visitors can go to Thuan Phuoc bridge to experience Danang tourist destination firsthand when night falls. Everything is displayed in front of other bridges connecting the two banks of the Han River, high-rise buildings or twinkling lights,… Visitors will be able to immerse themselves in the middle of heaven and earth, raise their heads to the sky to watch the stars and enjoy a very interesting experience.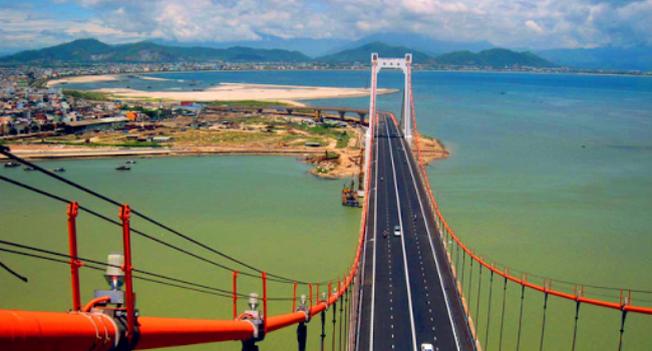 If the Han River Turnpike Bridge is the first bridge marking the development milestone of the city, witnessing the transformation of the area east of the Han River; Dragon Bridge and Tran Thi Ly Bridge with the image of dragons and sails reaching out to the big sea, showing the dynamism and will to desire continuous development of Da Nang people, Thuan Phuoc Bridge towering at the sea end at the end of the river charms people by its luxurious beauty, delicate and outstanding with shimmering lights in the middle of the vast water.