Thien Mu Pagoda is a famous pagoda in Hue city, Vietnam. The pagoda is located on the top of Ha Khe mountain, along the Perfume River and was built in the 17th century.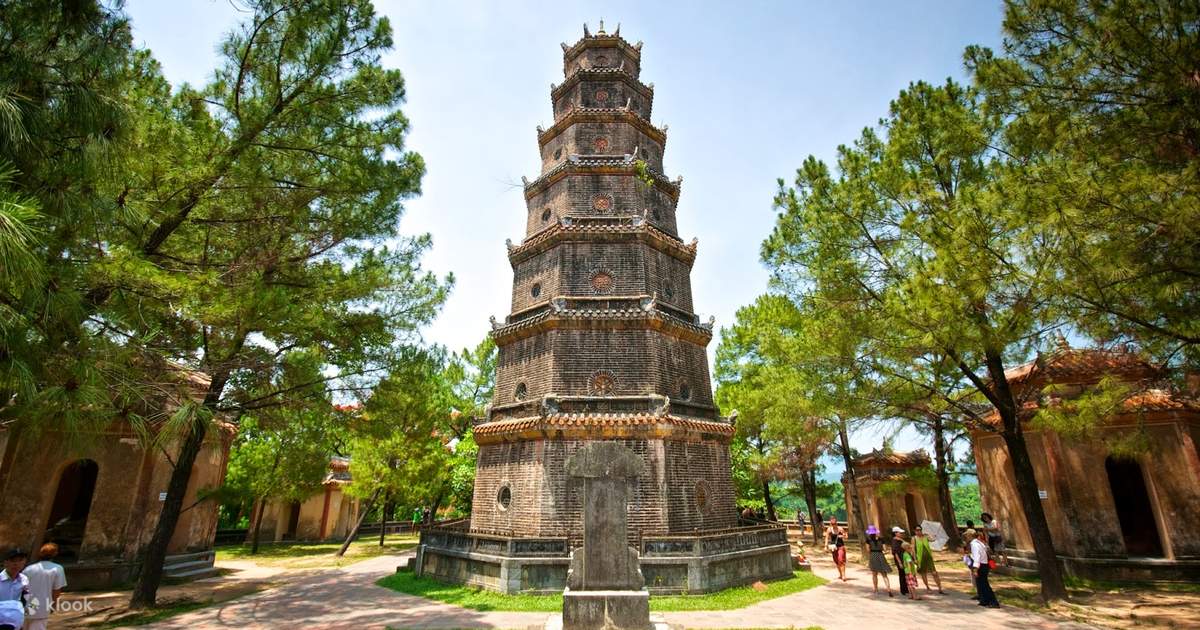 The name "Thien Mu" is written in Chinese characters, which means "goddess descending from the sky". The story of the pagoda being named comes from a dream of King Nguyen Hoang, who built this pagoda. In that dream, he saw a beautiful woman sitting on a dune rock on the bank of the Perfume River, and that woman told him that that is where a temple should be built to pray for peace and well-being. for country.
Thien Mu Pagoda was built in a blend of Trung Hoa pagoda style and the architectural style of Hindu temples in India. The temple has many floors and stone pillars, and at the top of the tower is a Buddha statue more than 2 meters high. Inside the temple there are many special Buddha and other statues as well as ancient paintings and texts.
In addition, Thien Mu Pagoda has many other architectural works, including Tu Dam Pagoda, Ngu Binh Pass Gate, Dieu De Pagoda and Hoi Lam Pagoda. All these works have great historical and cultural value for Hue people and tourists to explore this city.
Thien Mu Pagoda is considered a symbol of Hue city and is one of the famous tourist attractions in Vietnam.