Minh Mang Tomb is one of the mausoleums of the Nguyen Dynasty kings in Hue, Vietnam. It was built between 1840 and 1843 during the reign of King Minh Mang and is located on a hill southwest of Hue, about 12km from the city center.
Minh Mang Tomb is designed and built in the traditional architectural style of Vietnam, with bold French royal architecture. This mausoleum is built from granite, with internal structures including many worship rooms, bedrooms, and playgrounds, decorated with elaborate sculptures.
The decoration of Minh Mang's tomb is focused on small and delicate details, with paintings, sculptures, and Japanese-style gates and bridges, creating a quiet and dignified space.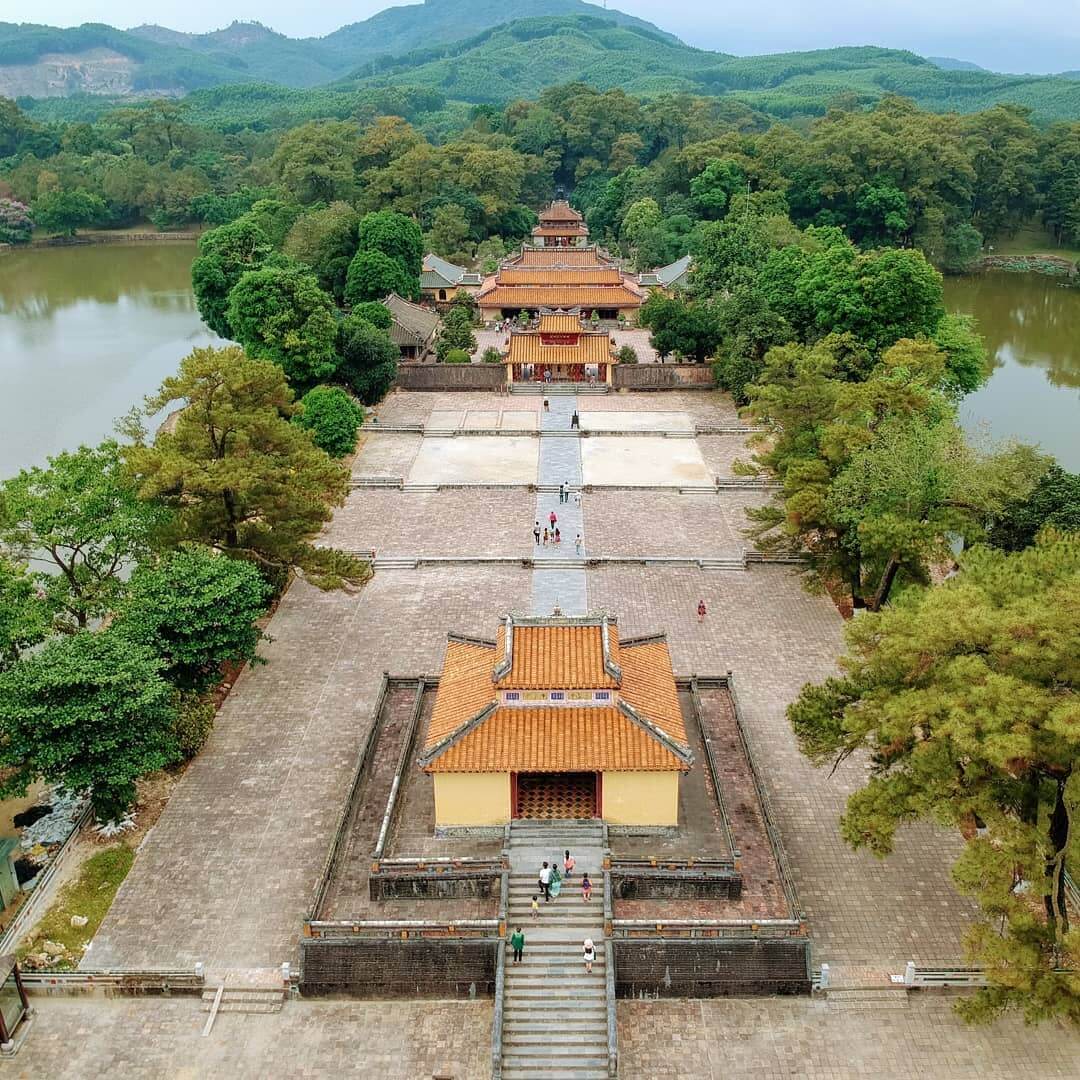 In addition, Minh Mang Tomb also has a number of other architectural works, such as a three-way gate and an ancient Chinese-style house, creating a romantic and unique space.
Minh Mang Tomb is one of the famous attractions in Hue, with great historical and cultural value to Vietnamese people and international tourists.