Quy Nhon is a coastal city in Binh Dinh province, located in the southeast region of Vietnam. This city is famous for its beautiful beaches, rich traditional culture and rich historical heritage.
Famous landmarks in Quy Nhon include:
Quy Nhon Beach: This is the most famous beach in Quy Nhon with fine white sand and clear blue sea. Guests can swim, participate in water sports activities such as windsurfing, scuba diving or kayaking.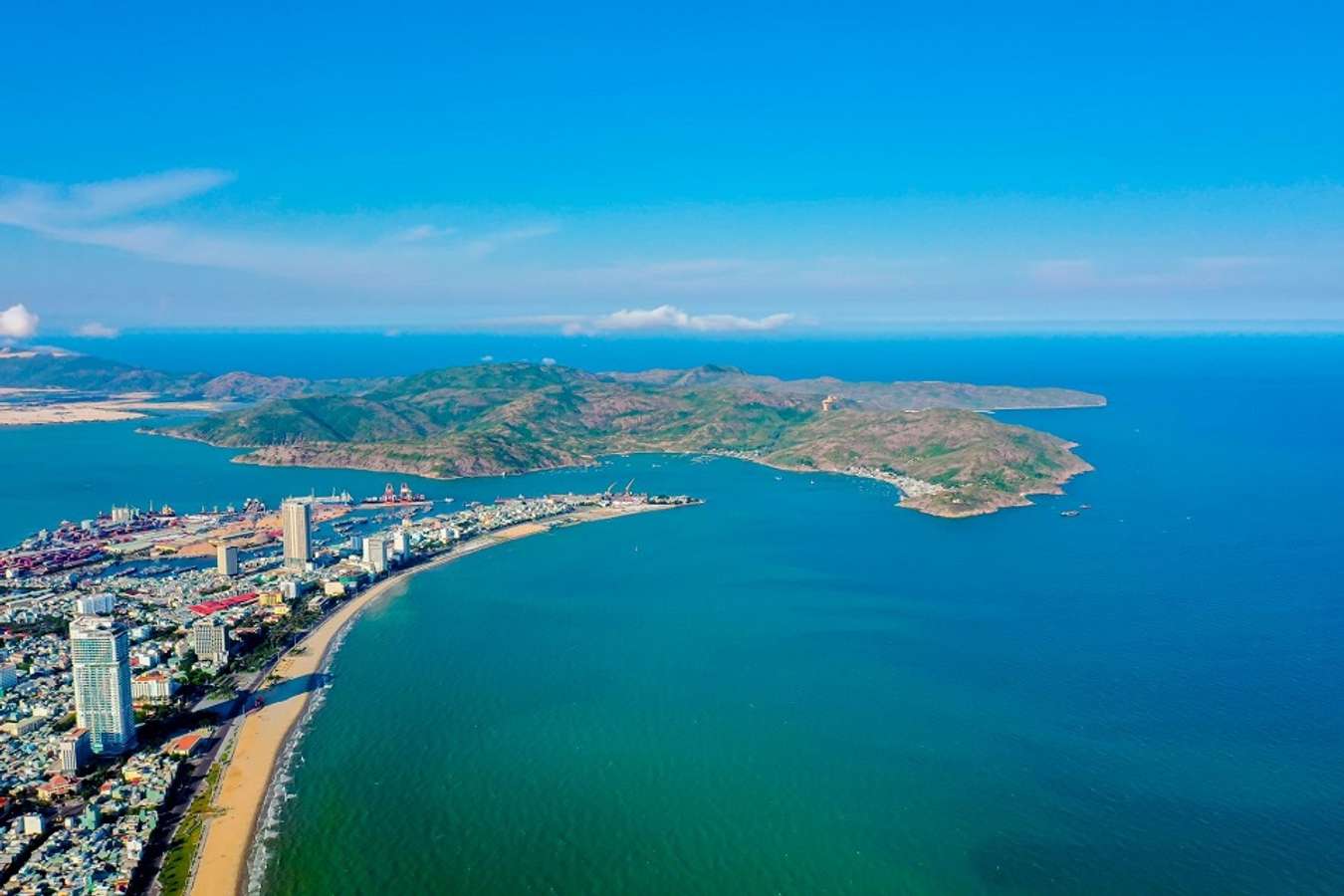 Eo Gio: Is a beautiful and famous place in Quy Nhon, where visitors can enjoy the beautiful sea landscape and enjoy the cool breeze from the sea.
Long Khanh Pagoda: Built in the eighteenth century, Long Khanh Pagoda is one of the important historical and cultural relics of Quy Nhon. The pagoda has unique architecture and many works of art, attracting many tourists to visit.
Twin Towers: Is a cluster of ancient pagoda towers built in the 13th century, located at an altitude of 60m on Nhat Thanh mountain. Twin Towers is an ancient cultural heritage of Binh Dinh, with unique architecture and is likened to a symbol of Quy Nhon city.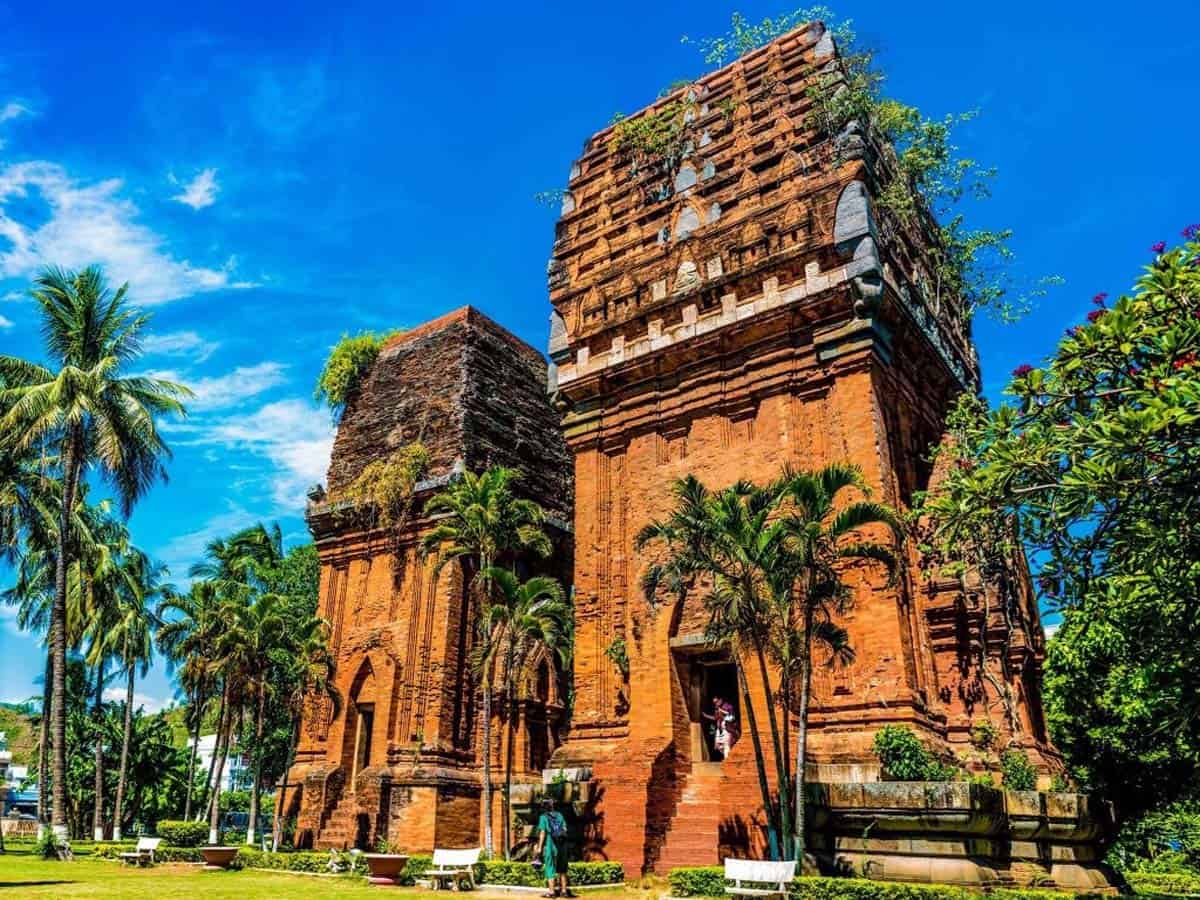 Ghenh Rang tourist area: The tourist area is located about 12km from the center of Quy Nhon city, with beautiful natural scenery and beautiful sea scenery. This is also where visitors can learn the history and culture of Quy Nhon.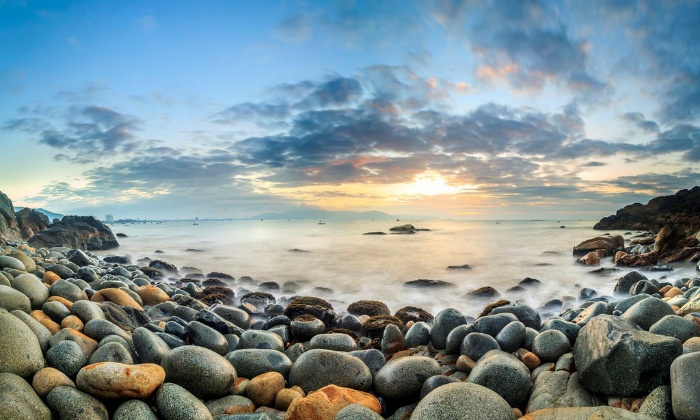 In addition, Quy Nhon also has many other tourist attractions such as Chau Sa hill, Kho island, Phu Yen lagoon and Hung Vuong temple relic.