Hoi An is a typical color of Da Nang, a contrast in both lifestyle and housing architecture, hidden in the middle of the bustling city center are rows of peaceful ancient alleys.
Introduce
Hoi An is a city in Quang Nam province with many old quarters built in the 16th century and still exist almost intact today. In ancient Western documents, Hoi An is called Faifo. Hoi An Ancient Town has been recognized as a UNESCO World Heritage Site since 1999. This is a place that attracts a lot of visitors – Hoi An.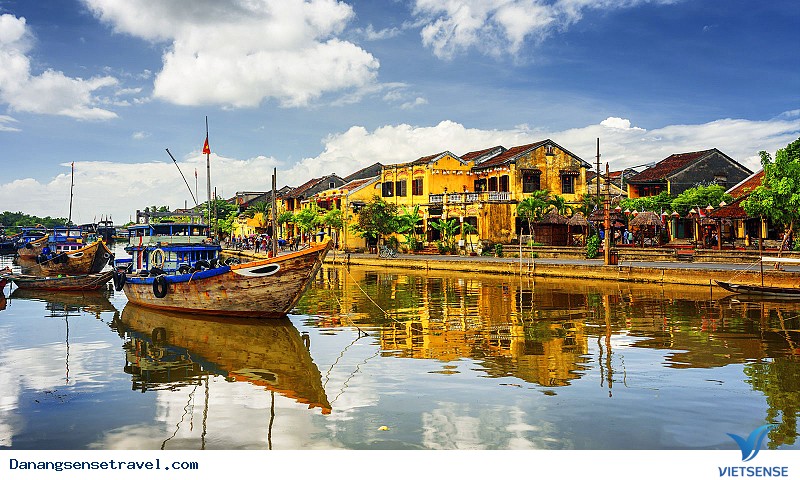 Geographical location
Hoi An became a city in 2008 on the basis of the entire natural area, population and administrative units of Hoi An city, with 6,146.88 hectares, 121,716 people. When establishing the city, Hoi An had 13 administrative units, including 9 wards: Minh An, Son Phong, Cam Nam, Cam Pho, Thanh Ha, Tan An, Cam Chau, Cam An, Cua Dai; 4 communes are Cam Ha, Cam Thanh, Cam Kim and Tan Hiep Island – Cham Island.
Hoi An is located downstream of Thu Bon River confluence 3 in the coastal plain of Quang Nam Province, 28 km south of Da Nang City.
It is bordered to the east by the East Sea.
To the south it borders Weichuan County.
To the west and north it borders Dien Ban District.
Attractions in Hoi An ancient city
Bridge Pagoda
Cau Pagoda is an invaluable asset and has officially been chosen as a symbol of Hoi An. Located adjacent to Nguyen Thi Minh Khai Street and Tran Phu – Hoi An Street, Cau Pagoda (also known as Japanese Pagoda) is an architectural structure built by Japanese merchants who came to trade in Hoi An around the middle of the 16th century. Due to the impact of natural disasters, Cau Pagoda has undergone many restorations and gradually lost its Japanese architectural elements, replacing it with Vietnamese and Chinese styles.
Cau Pagoda has a Cong-shaped shape, the bridge deck is made of wooden planks curved in the middle, crossing the creek to the Hoai River. The bridge has a softly curved roof and is intricately carved. On the main door of Cau Pagoda, there are embossed 3 Chinese characters: Lai Vien Kieu (meaning bridge of friends from afar) – the name given by lord Nguyen Phuc Chu during a visit to Hoi An in 1719. On the side of the bridge, there is a small temple dedicated to the northern god Emperor Zhenyu – a god specializing in controlling feng ba and flooding according to Chinese beliefs. At both ends of the bridge, there are two groups of wooden statues of monkeys and dogs. The background of Cau Pagoda is associated with the legend of the Cu – a type of water monster whose head is located in India, himself in Vietnam and the tail in Japan and each time the Cu stirs, it causes floods and earthquakes in these places. Therefore, in addition to building bridges to serve traffic, the ancients also had the implication of calming water monsters, keeping life peaceful.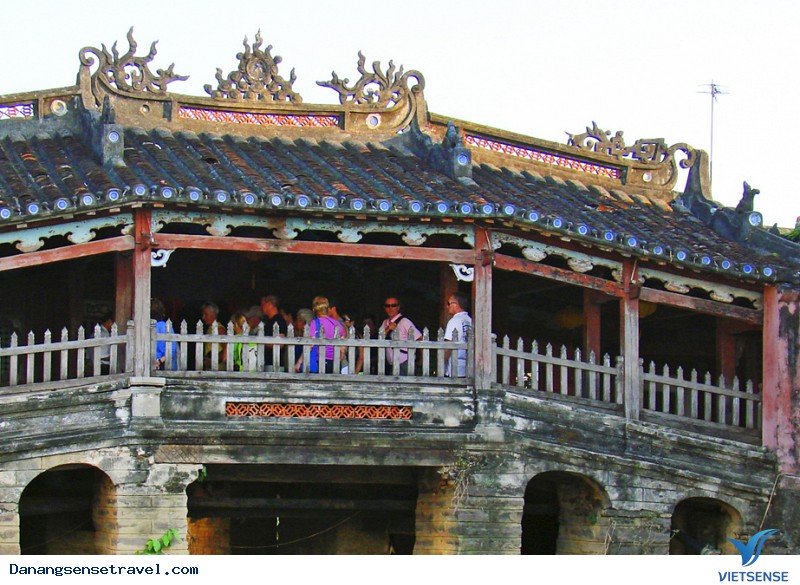 Old houses
Quan Thang Ancient House (No. 77. Tran Phu – Hoi An town)
It is one of the most beautiful ancient houses in Hoi An today. The house is more than 150 years old, with the architectural style of Lower China region. Over the years, the house has been preserved quite intact in terms of architectural design and interior decoration, helping us to imagine somewhat the lifestyle of generations of owners, who belonged to the merchant class in the former Hoi An trading port. It is known that the entire architecture and wood carving are very vivid and delicate of this house made by Kim Bong carpentry village artisans. This is a major attraction in the journey of exploring Hoi An world cultural heritage of tourists.

Tan Ky Old House (No. 10. Nguyen Thai Hoc – Hoi An town)
Built nearly 200 years ago, Tan Ky House has a tubular architecture – typical of Hoi An townhouses, with interiors divided into many rooms, each with its own function. The façade of the house is a place to open a trading shop, the back is connected to the river pier to serve as a place to export and import goods. Interior decoration materials of the house are mainly precious woods and are delicately carved and sculpted with images of dragons, fruits, bowls, silk strips … show the affluence of generations of owners.
On February 17, 2, the Jin Ky Dynasty was granted the status of a national historical-cultural relic.
Phung Hung Ancient House (No. 4. Nguyen Thi Minh Khai – Hoi An town)
With a lifespan of more than 100 years, Phung Hung House has a unique structure with a high wooden loft and wide corridors around, showing the development of architecture and the exchange between Asian architectural styles in Hoi An in previous centuries. The house contains a lot of information about the lifestyle of the merchants in the old Hoi An trading port. Although also made of precious materials, the Phung Hung Dynasty is not elaborately carved and sculpted but is kept raw deliberately.The Phung Hung Dynasty was granted the status of a national historical-cultural relic on June 6, 1993.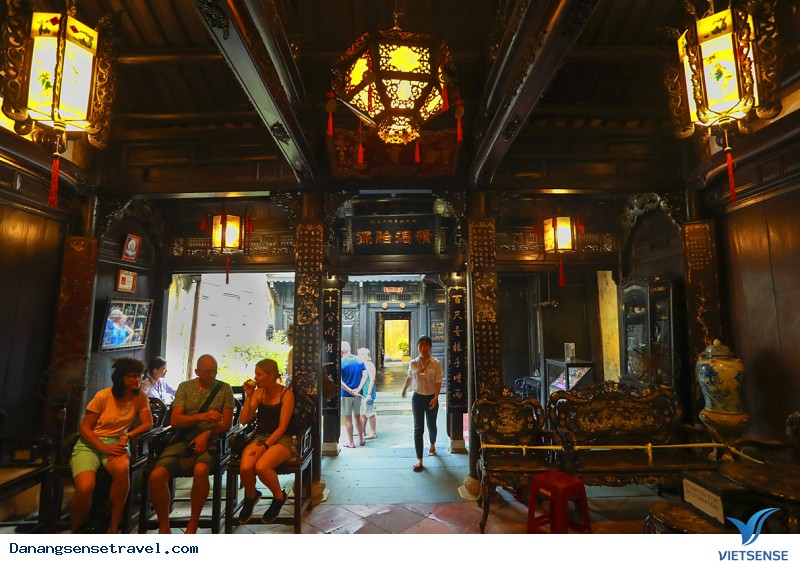 Clubhouses
Fujian Assembly Hall (No. 46. Tran Phu – Hoi An town)
Legend has it that the predecessor of the Assembly Hall was a small pavilion dedicated to the statue of Thien Hau Holy Mother (the goddess who blessed merchants to cross the waves and winds of the ocean) salvaged on the coast of Hoi An in 1697. Through many restorations, with the main contribution of Fujian overseas Chinese, the assembly hall has become more brilliant and spacious, contributing to adorning the appearance of Hoi An ancient urban architecture. Through the layout of worshipping the figures: 6 predecessors, midwives, fidget … The clubhouse deeply embodies the Asian philosophy of human happiness.
Every year, on the days of Yuan Xiao (15th month of the first lunar calendar), Vía Lunar Nature (16th month of the 2nd lunar calendar), Vía Thien Hau (23th month of the 3rd lunar calendar) … At the Fujian assembly hall, there are many festive activities that attract many domestic and foreign visitors to participate.
The Fujian Assembly Hall was granted the status of national historical-cultural monument on February 17, 2.
Teochew Assembly Hall (No. 157. Nguyen Duy Hieu – Hoi An town)
The clubhouse was built by Overseas Chinese of Teochew State in 1845 to worship the Three Generals Ma Yuan – a god who is good at taming waves and winds to help smooth sailing and profitable sea trade. The clubhouse is of particular value for its architectural structure with its exquisitely carved wooden frames, along with motifs, wooden decorations and beautiful crockery embossments.
Guangdong Assembly Hall (No. 17. Tran Phu – Hoi An town)
The clubhouse was built by Guangdong Overseas Chinese in 1885, initially to worship the Holy Mother and Confucius, and later in 1911 to Guan Gong and Qianxian of the state. With the art of humorous use of wood and stone materials in load-bearing structures and decorative motifs, the clubhouse has given the clubhouse its own beauty. Every year, on Yuan Xiao Day (15th month of the first lunar calendar), Guan Gong astral (24th month of the 6th lunar calendar) here takes place a very flexible festival, attracting many participants.
Lodge of the Five States (No. 64. Tran Phu – Hoi An town)
The Five Bang Assembly Hall, also known as the Yangshang Assembly Hall or Chinese Assembly Hall, was built in 1741 by Chinese merchants of Fujian, Chaozhou, Guangdong, Hainan, Jiaying to serve as a place of worship for Tianhou Five Bang with Chinese architectural style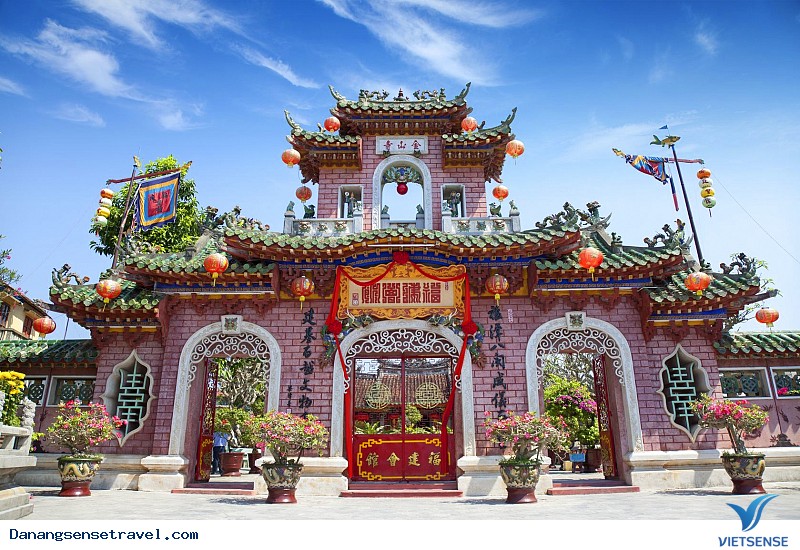 Ancient temples
Ong Pagoda (No. 24. Tran Phu – Hoi An town)
He Pagoda was built in 1653, has undergone 6 restorations in the years: 1753, 1783, 1827, 1864, 1904, 1906. He Pagoda has a majestic and monumental architecture, here worships the statue of Quan Van Truong (a symbol of loyalty – trust – sect – meaning), so it is also called Quan Cong Temple. Ong Pagoda was once the religious center of ancient Quang Nam, as well as a place where merchants often came to commit to borrowing, trading, doing business and asking for good luck.
Kannon Buddha Mingxiang (No. 7. Nguyen Hue – Hoi An town)
This is the only Buddhist temple left in the middle of the old town, with beautiful architecture and landscape and almost intact specialty wood sculptures made by Kim Bong carpentry village artisans. The temple is dedicated to the Bodhisattva and some other Buddhas and Bodhisattvas, so during holidays and full moon days there are often many people coming to invoke.
Chen Clan Church (No. 21. Le Loi – Hoi An town)
It was built in 1700 by an official surnamed Chen (a large Chinese family who migrated to Hoi An in the 1802s) according to traditional Chinese and Vietnamese feng shui principles. Created on a land area of about 1500 m2, there are many items: the church of grandparents and the display of relics related to the family, houses … This is a gathering place for children and grandchildren on the occasion of worship, paying tribute to ancestors and solving problems in the clan. Tran clan church is one of the attractions that many tourists are interested in.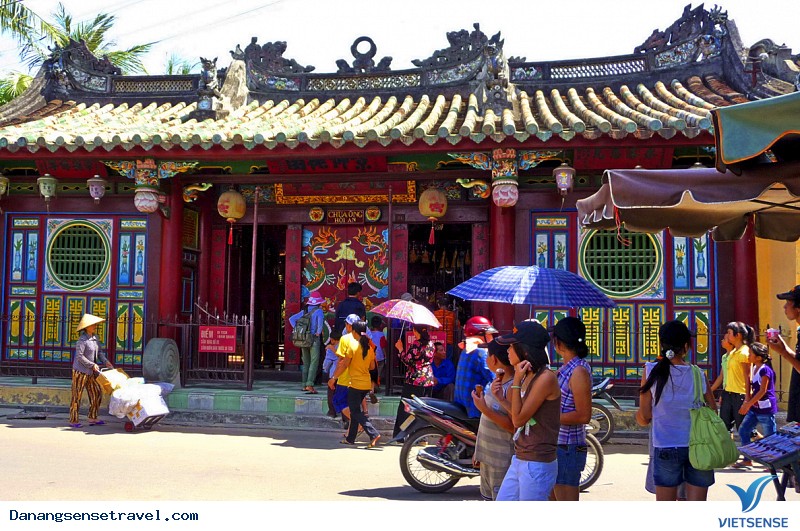 Museums
Museum of History and Culture
Established in 1989, the museum displays 212 original artifacts and valuable documents in ceramics, porcelain, iron bronze, paper, wood… reflecting the stages of development of Hoi An urban-commercial port from the period of Sa Huynh culture (from the 2nd century AD) to the period of Cham culture (from the 2nd century to the 15th century) and Dai Viet and Dai Nam culture (from the 15th century to the 19th century). Visiting Hoi An Museum of History and Culture, visitors will get an overview of the historical process as well as the cultural richness of the ancient city.
Trade Ceramics Museum (No. 80. Tran Phu – Hoi An town) Built in 1995, the museum holds over 430 ceramic artifacts dating from the 8th to the 18th centuries. Most of the artifacts are trade ceramics originating from the Middle East, India, China, Japan, Thailand, Vietnam … demonstrating the important role of Hoi An trading port in the ceramics trade network at sea in previous centuries, and also showing that international cultural and economic exchange relations used to take place very strongly in Hoi An.
Sa Huynh Cultural Museum (No. 149. Tran Phu – Hoi An town) The museum is a place to provide rich information about the ancient inhabitants of the Sa Huynh culture – the owner of the early Hoi An port and town that had exchange relations with China, India and Southeast Asian countries. There are 216 Sa Huynh cultural artifacts dating back over 2000 years discovered through archaeological surveys and excavations at locations: Hau Xa, Thanh Chiem, An Bang, Xuan Lam … from 1989 to 1994. The artifacts at the museum are considered the most unique collection of Vietnam today about Sa Huynh culture.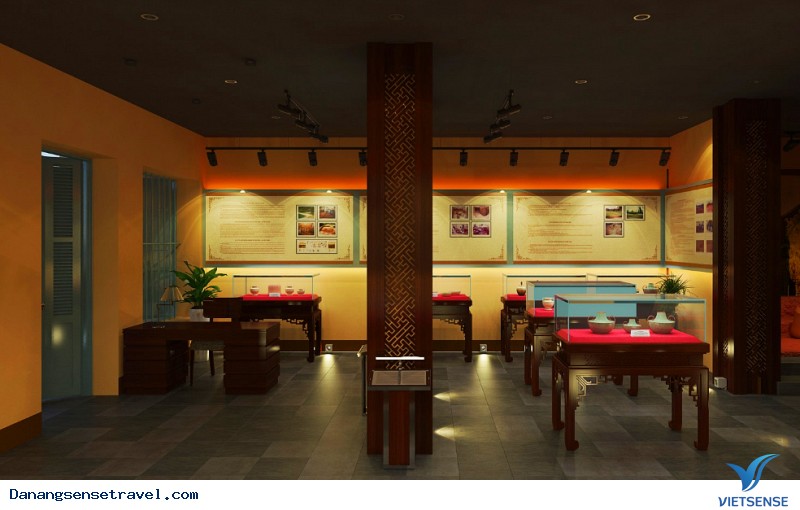 ---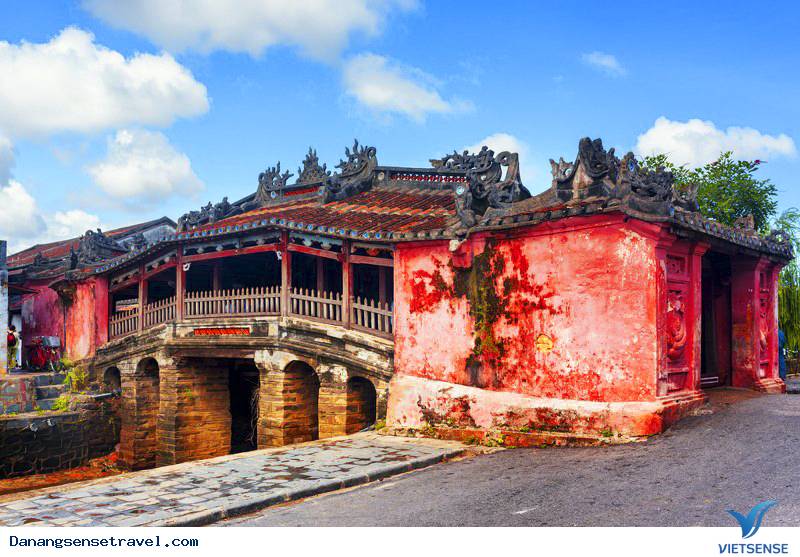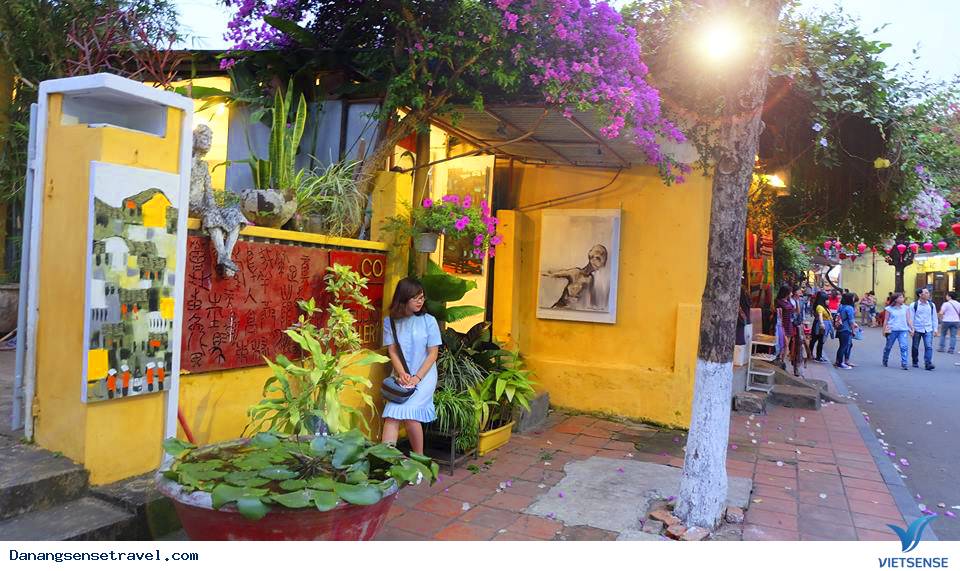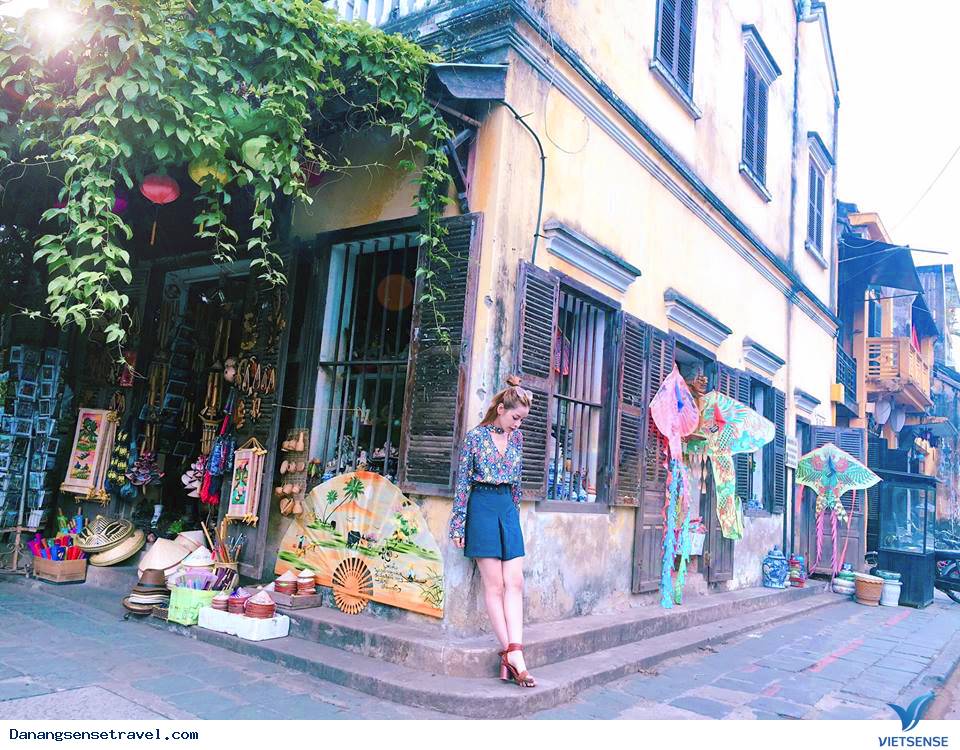 Source: https://danangsensetravel.com/