Nam O Reef Da Nang or Nam O Moss Beach is a hot new check-in place for young people in Da Thanh and tourists in recent years.
If you have explored all the tourist destinations inside the city and want to find a peaceful place with poetic natural scenery, you can visit Nam O Reef beach to change the wind.
With rocks covered with lush greens being immersed in the cool water village with charming loveliness, creating a rare natural beauty of a peaceful sea.
Today I will share my travel experience to Reef Nam O Da Nang so that anyone wishing to explore can refer to it.
ĐNO – The days after Lunar New Year with mild sunny weather of January are the "golden time" of the green moss season in Nam O reef (Hoa Hiep Nam ward, Lien Chieu district). At that time, the green color of moss clinging to the rocky ridges and the clear blue of the sea and sky of Nanwu were enough to hold visitors far and near.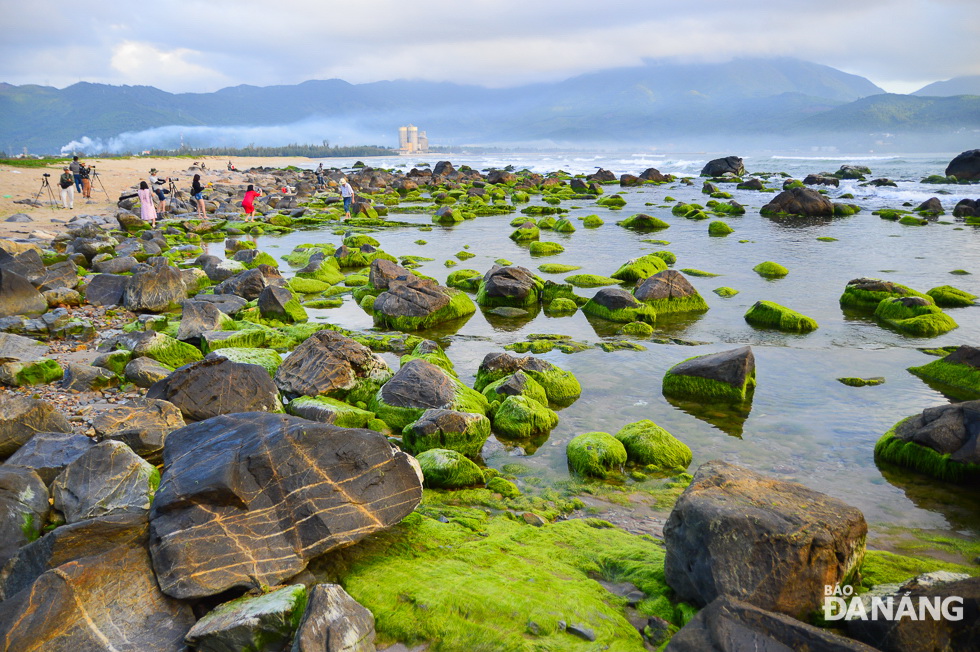 Green moss season in Nam O
The road to the moss shoal at Nanwu Reef is relatively easy to find. From the city center, visitors move to the north about 20km along Nguyen Tat Thanh street or Dien Bien Phu – Ton Duc Thang – Nguyen Luong Bang street. Arriving at the old Nam O bridge (Nguyen Luong Bang street), visitors turn right, cross the horizontal road of Kim Lien station system and go straight for about 500m to reach Nam O reef.
In the experience of "moss hunters" – photographers who specialize in photographing green moss in Nanwu Reef, moss is most beautiful around early morning. At that time, the tide was low, revealing green rocks with dense moss-covered patches, forming a "cool" blue picture under the Nanwu sky. If you come here in the afternoon, when the moss boulders have been covered by rising tide, visitors can also immerse themselves in the cool water.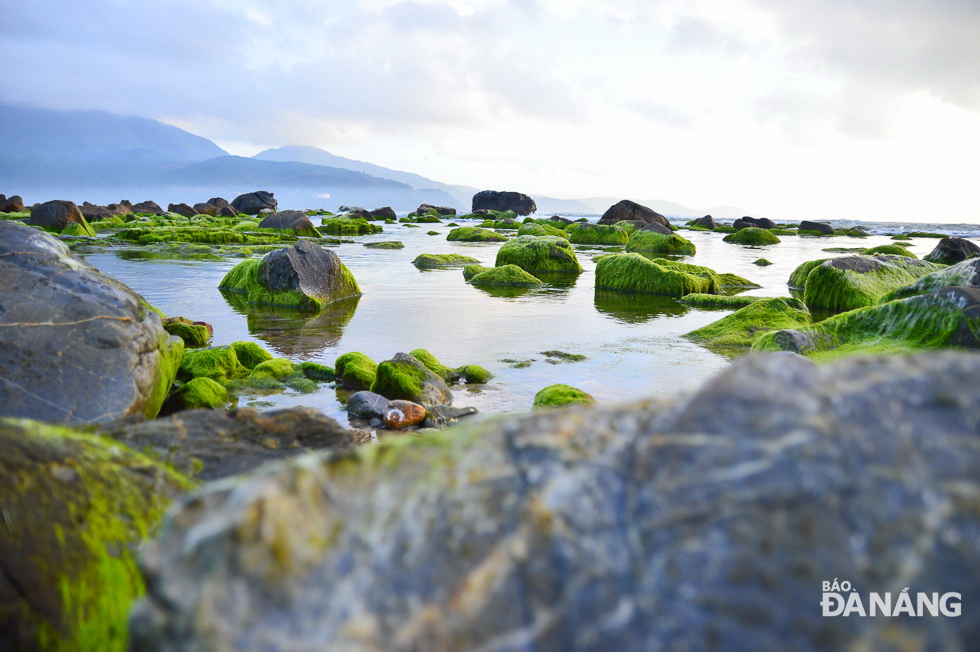 Moss-covered rocks lie hidden in the middle of the water.
Panoramic view of the Nanwu Reef at dawn.
The green and fairly fine moss threads green a coastal space.
When the water recedes, the moss beach is shallow, visitors can freely wade out into the middle of the beach to take photos.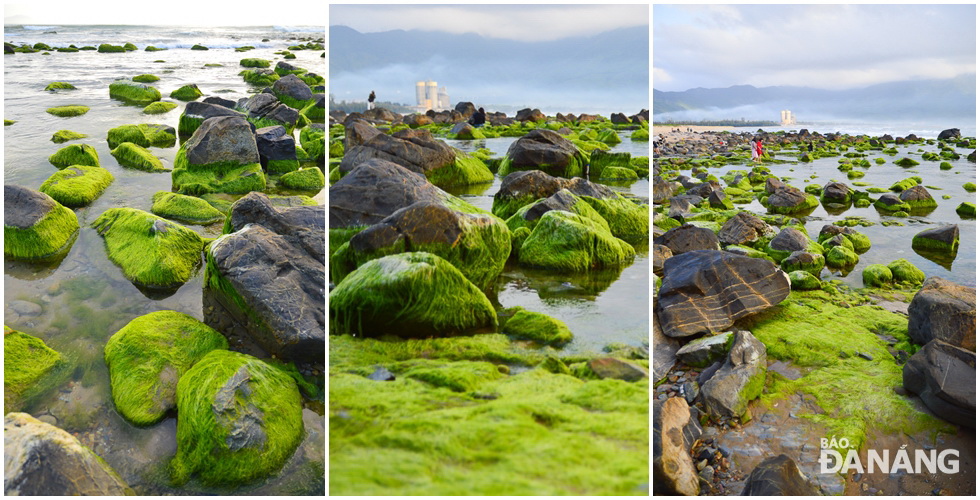 "All shapes" of green moss and boulders on the coast of Nanwu.
Moss thickens on rocks and creeps in the sand.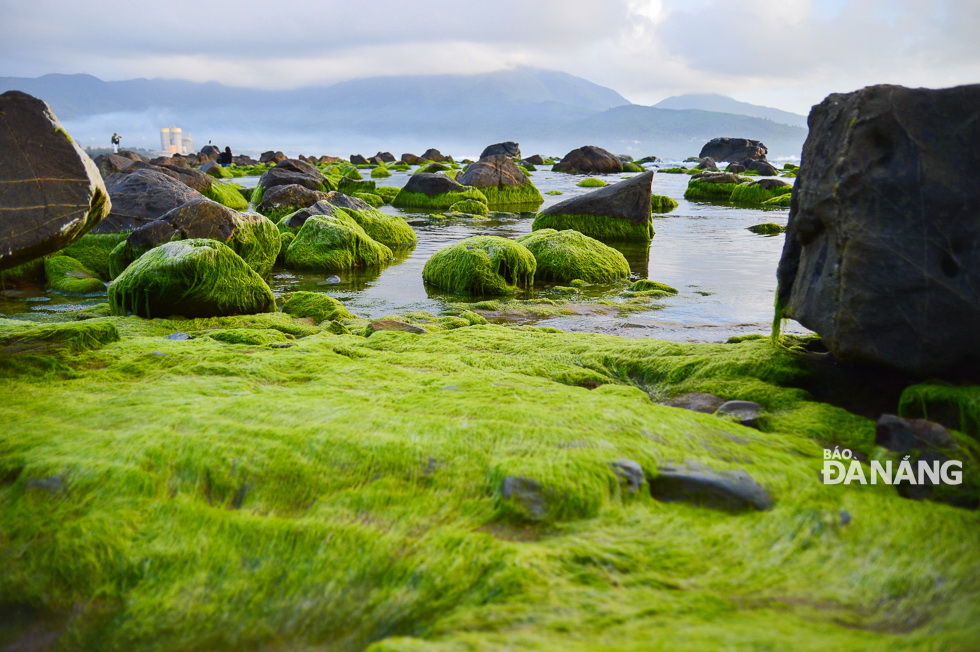 The "silky green carpet" of nature.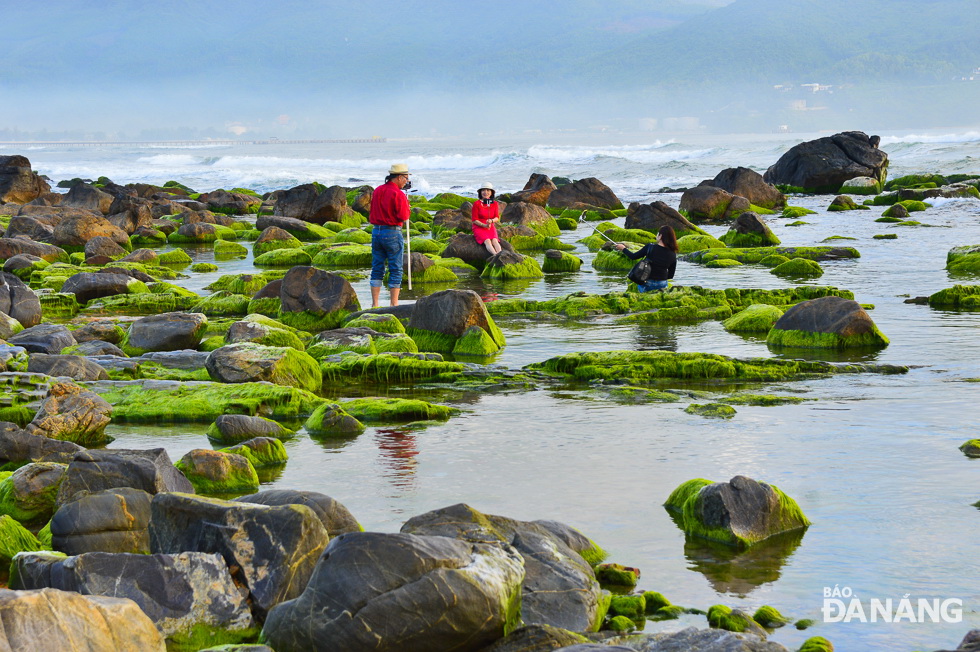 Thanks to its unique beauty, Nam O Reef attracts many visitors to visit and take photos in the green moss season.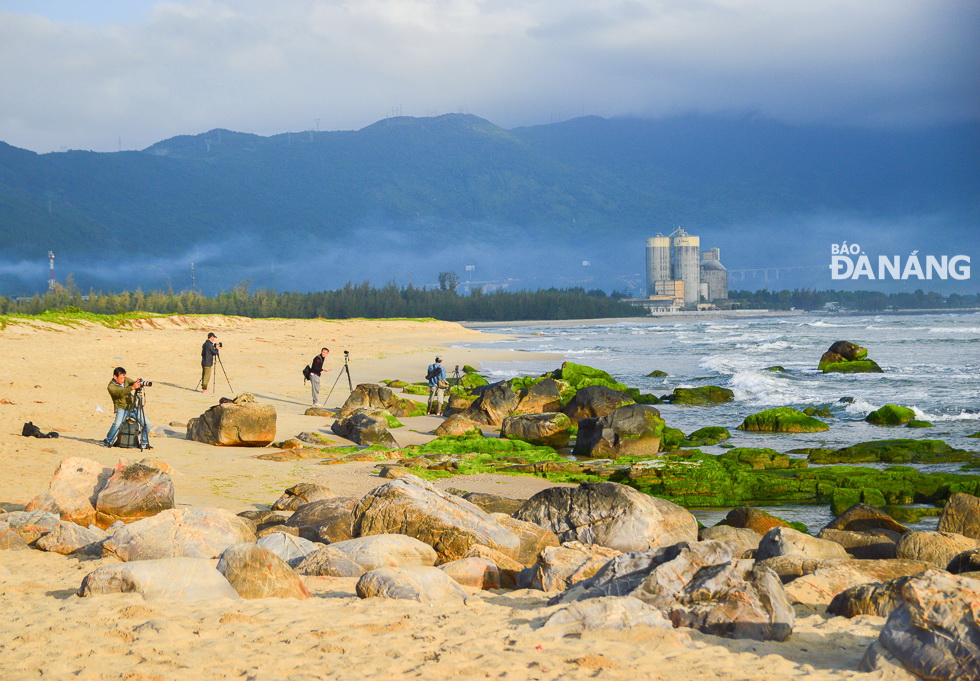 Photographers don't pass up the opportunity to create photos during moss season.

XUAN SON (performed)
Source: Baodanang