Traveling, visiting spiritual places is indispensable. If you've already seen all the famous tourist attractions, then why not a temple next? That is Linh Ung Bai But Pagoda – a famous place in Da Nang. This is definitely a place you should not ignore. So what is it that Linh Ung Pagoda is so famous?
1. Where is Linh Ung Bai Buddha Pagoda located?
Coming to Da Nang, you will see a lot of people talking about the spiritual pagoda – Linh Ung Bai Buddha. This is considered the largest pagoda in Da Nang. At the same time, it is also a place to visit that attracts a lot of tourists.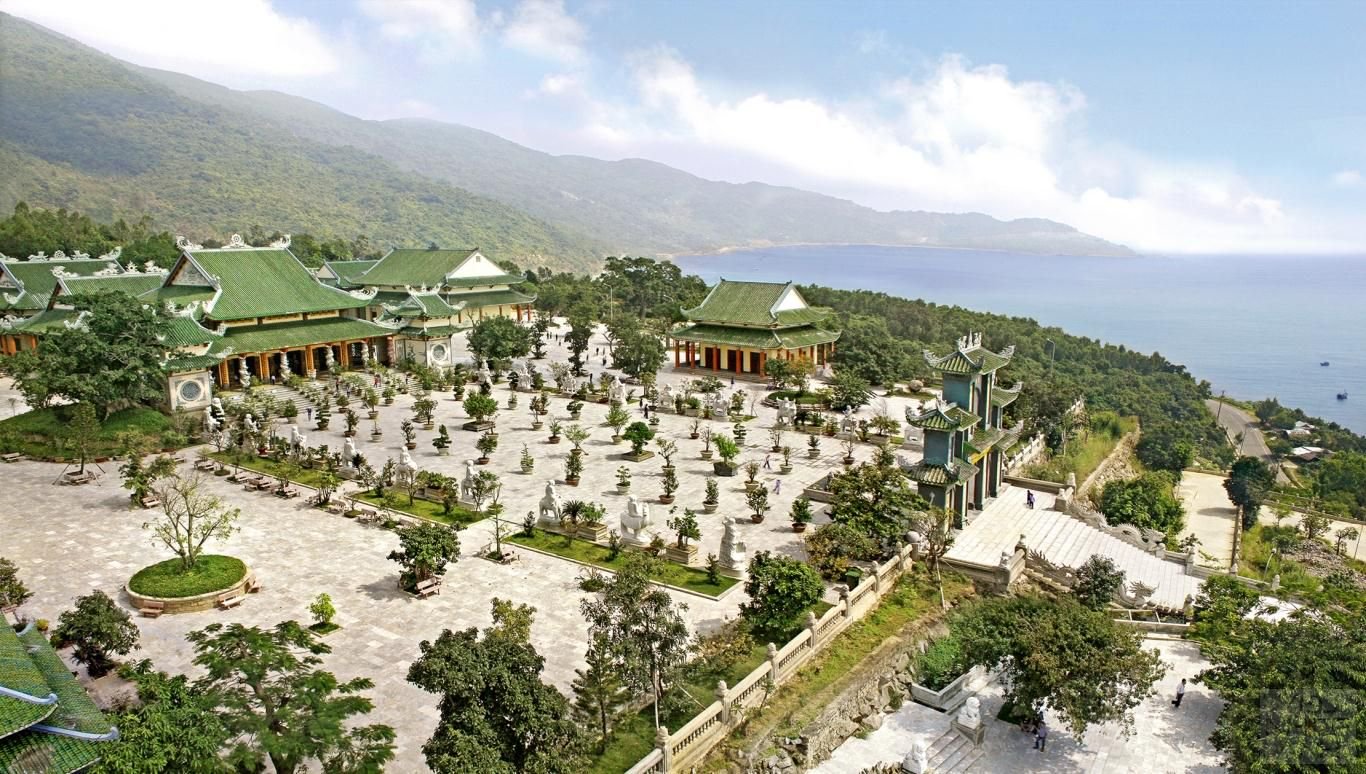 Panoramic view of Linh Ung Bai But Pagoda – Da Nang
Linh Ung Pagoda is located in Son Tra district, Da Nang city. With an area of up to 20ha, the pagoda was built with extremely unique architecture. As a delicate combination of modern and traditional styles, Linh Ung Pagoda still retains the basic pagoda features of Vietnamese people.
2. Best time to visit Linh Ung Bai Buddha Pagoda
Like other tourist destinations, summer is the ideal time for you to visit Linh Ung Bai But Pagoda. More specifically, you should arrange your trip between 3 and 9 months. This is because during this time, the weather is usually dry, the sky is clear and there is little rain. Taking advantage of this, you can easily travel as well as take good photos. At the same time, you can clearly admire the beautiful scenery here.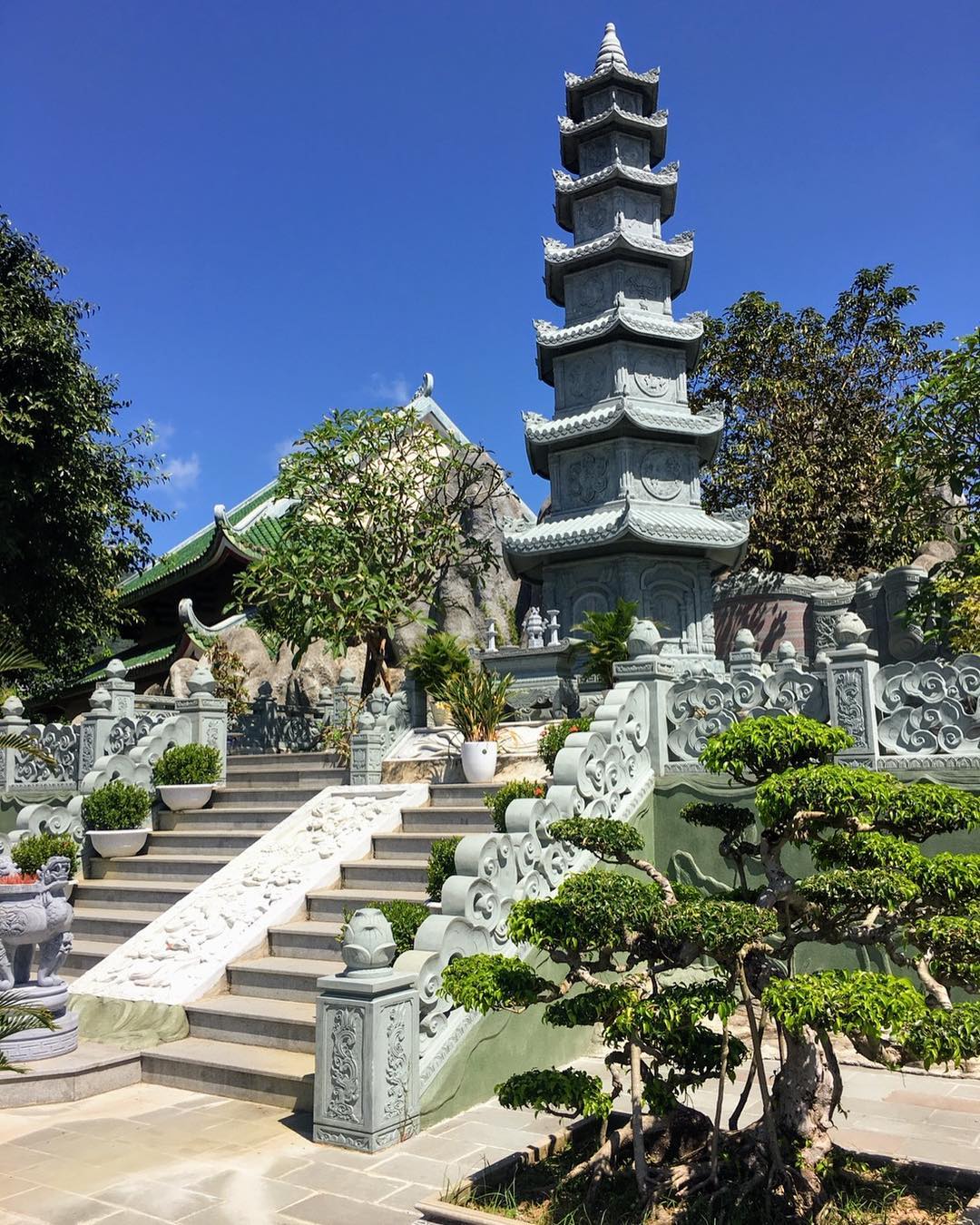 One thing to keep in mind is that you should not travel in October to December caliber. Since this time it rains a lot, it is often overcast and the roads are slippery and difficult to walk. It will greatly interfere with your travel.
Some beautiful temples in Da Nang:
3. How to move to Linh Ung Bai Buddha Pagoda?
Linh Ung Bai But Pagoda is about 10km northeast of the city center. If moving, you can start from Bien Dong Park. From there, go along Changsha Road, so you can reach Linh Ung Pagoda.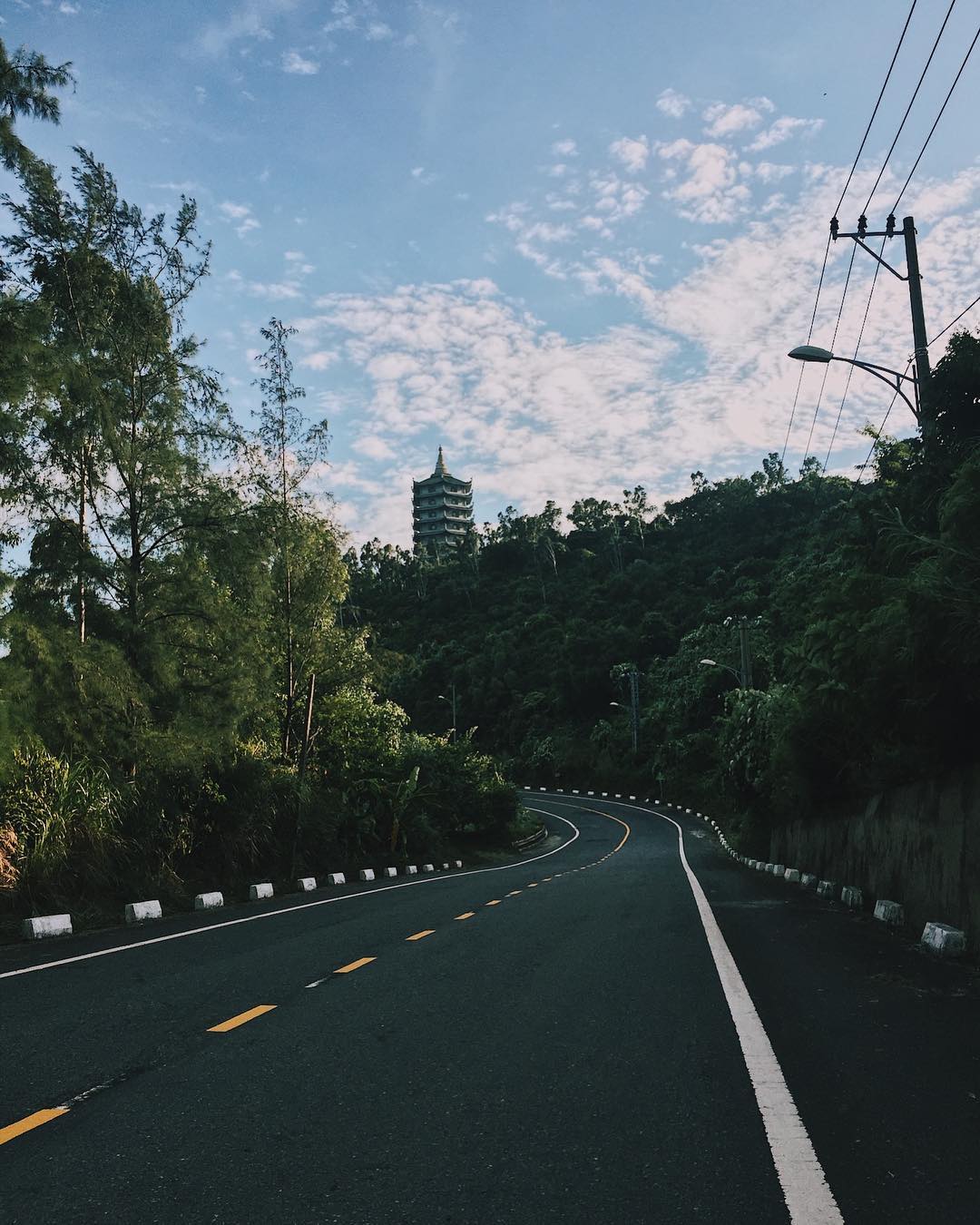 The walk up to Linh Ung Pagoda is beautiful
There are many vehicles for you to choose from when moving. You can rent a motorbike, car or take a taxi. But according to travel experience, if it is not too hot, you should rent a motorbike to go. Because at that time, you are both proactive about time, can freely stop to take pictures, and enjoy the beautiful mountain scenery on both sides of the road. Let's try to experience it once.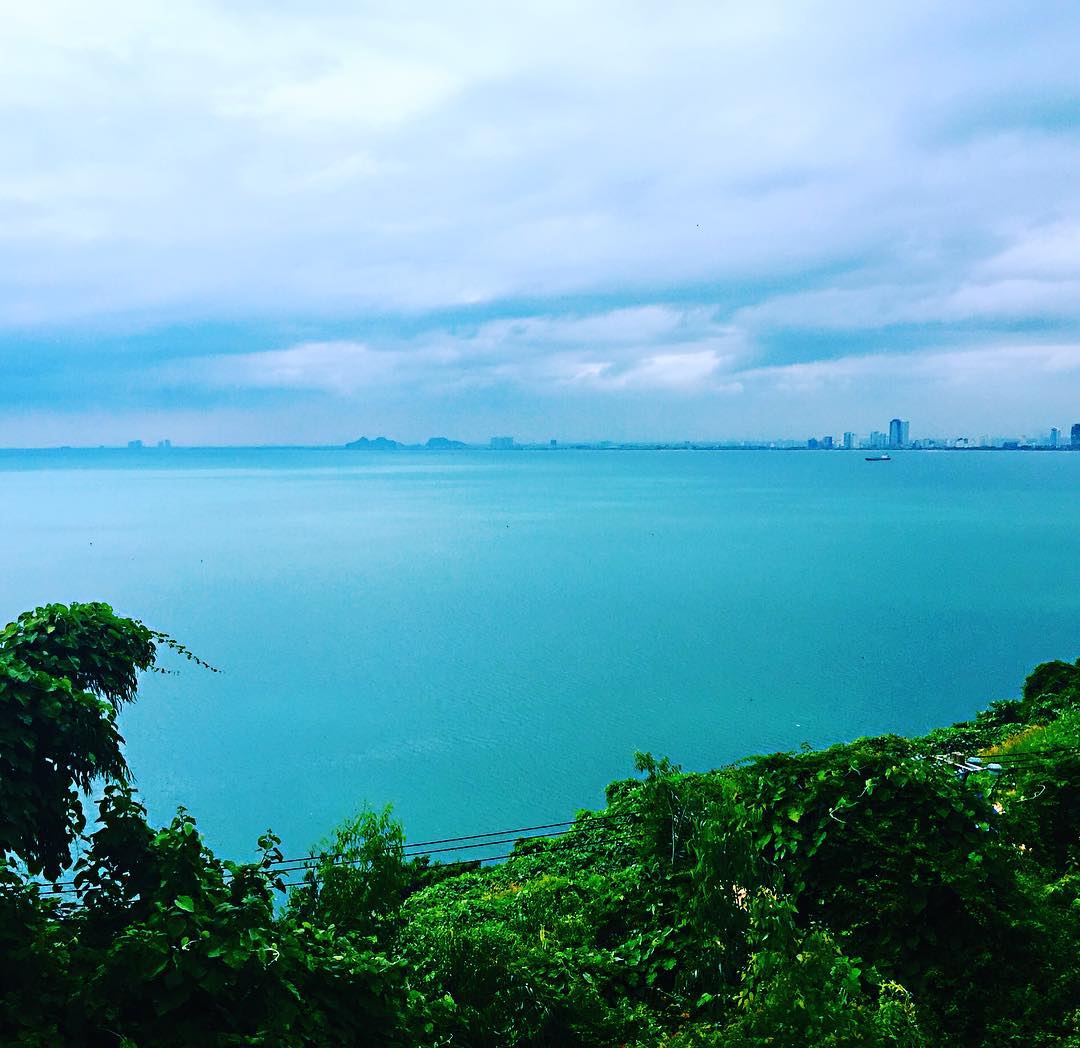 Beautiful mountain view that you can check – in right on the side of the road
4. Travel to Linh Ung Bai Buddha Pagoda – where to go?
When you first enter the temple, the most striking feature you will see is the giant statue of Kannon Buddha. Considered the tallest Buddha statue in Vietnam, the Buddha statue is located on a hill more than 100m high. The Lady Buddha statue is 67m high, towering on a lotus with a diameter of 35m.
The tallest statue of Kannon Buddha in Vietnam
More specifically, this Buddha statue is not only huge, but inside the statue there are also 17 floors, each floor includes 21 Buddha statues with different shapes, postures, and faces called "Right Right Buddha". If allowed to go to higher floors, you can see panoramic views of the city, mountains and the vast sea.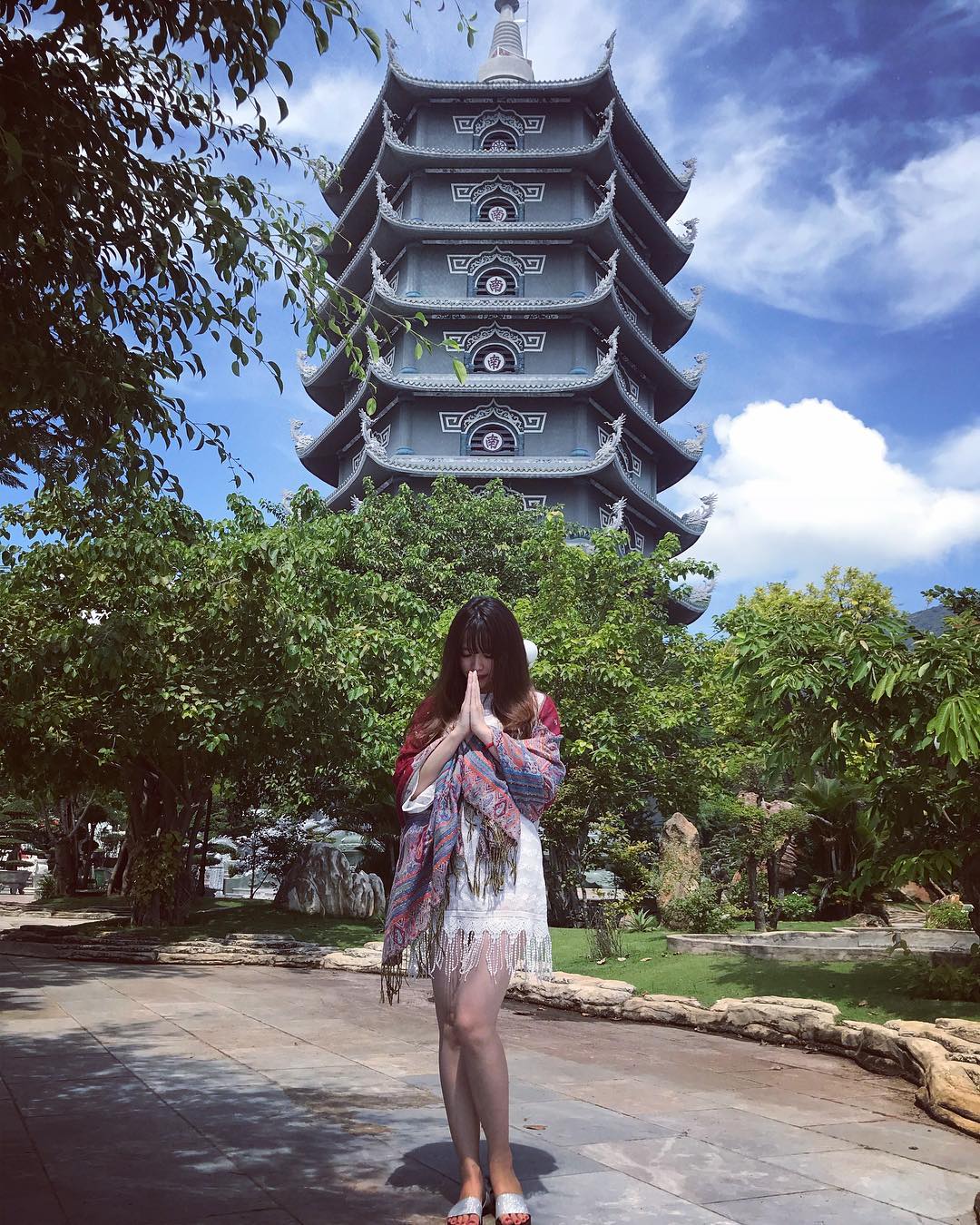 Inside will be the main hall of the Three Jewels and the Pavilion of the Ancestor. The inside of the main hall is extremely large. The center worships Shakyamuni Buddha, the right side worships the Bodhisattva Yin Mandarin, and the left worships the Bodhisattva King. Outside, you will get a closer look at the main hall of the temple with its modern architecture and unique traditions. The roof tiles bend. The solid pillars are surrounded by intricately carved winding dragons.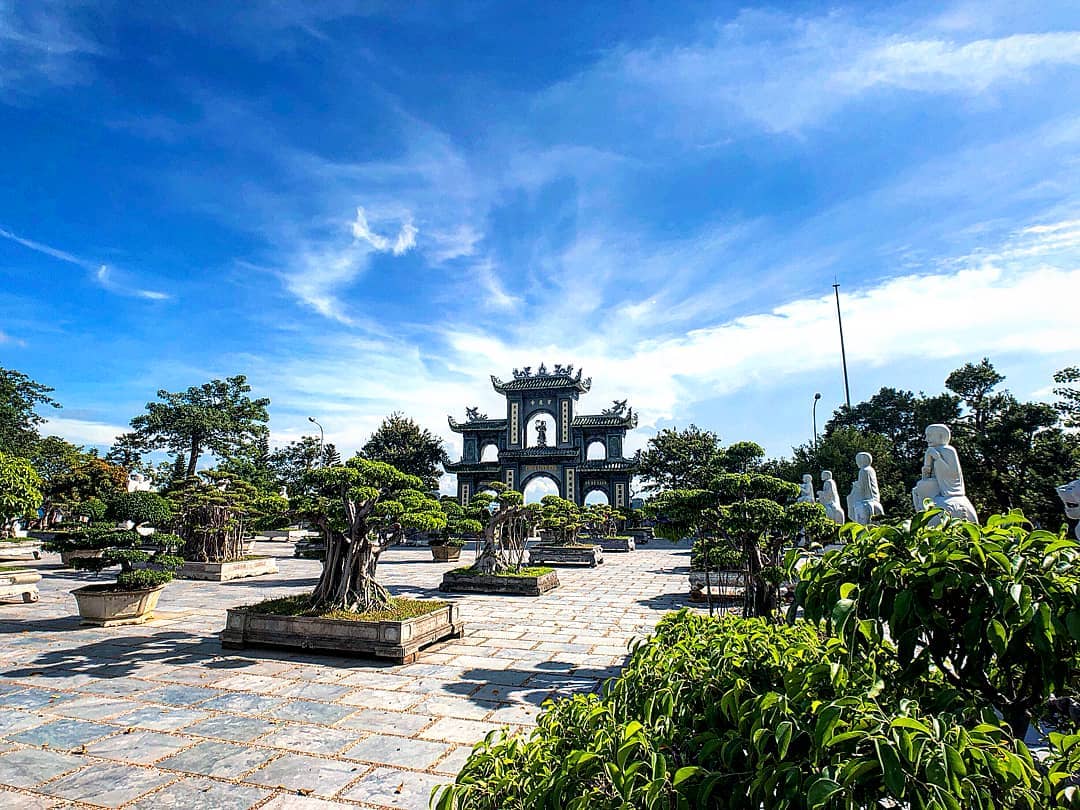 Panoramic view outside the main hall of Linh Ung Pagoda
Directly towards the main hall is the "Arhat Garden" overlooking the sea. This is where 18 Arhats are carved out of solid white stone. Each god is the embodiment of man's "wrath, wrath, love, stain". All make the scene extremely vivid.
Not only a beautiful pagoda, Linh Ung Bai But Pagoda is also one of the extremely sacred charm pagodas in Da Nang that you should not ignore!
5. What should I pay attention to when traveling to Linh Ung Bai But Pagoda?
Temples are inherently spiritual places. Therefore, when visiting Linh Ung Bai Buddha Pagoda, you should note some of the following issues:
It is recommended to use sneakers or sandals to wear instead of high heels. Because when you come to the temple, you have to climb a lot of stairs, so it hurts your feet. Therefore, it is best to wear low footwear
Do not wear too offensive clothing. It is best to dress modestly to match the sacred temple
When traveling during the day, you should equip an umbrella, a wide-brimmed hat and sunglasses to keep out the sun. But in the evening, prepare yourself a cold coat. Due to its close proximity to the sea, when the night falls, the air often has cold winds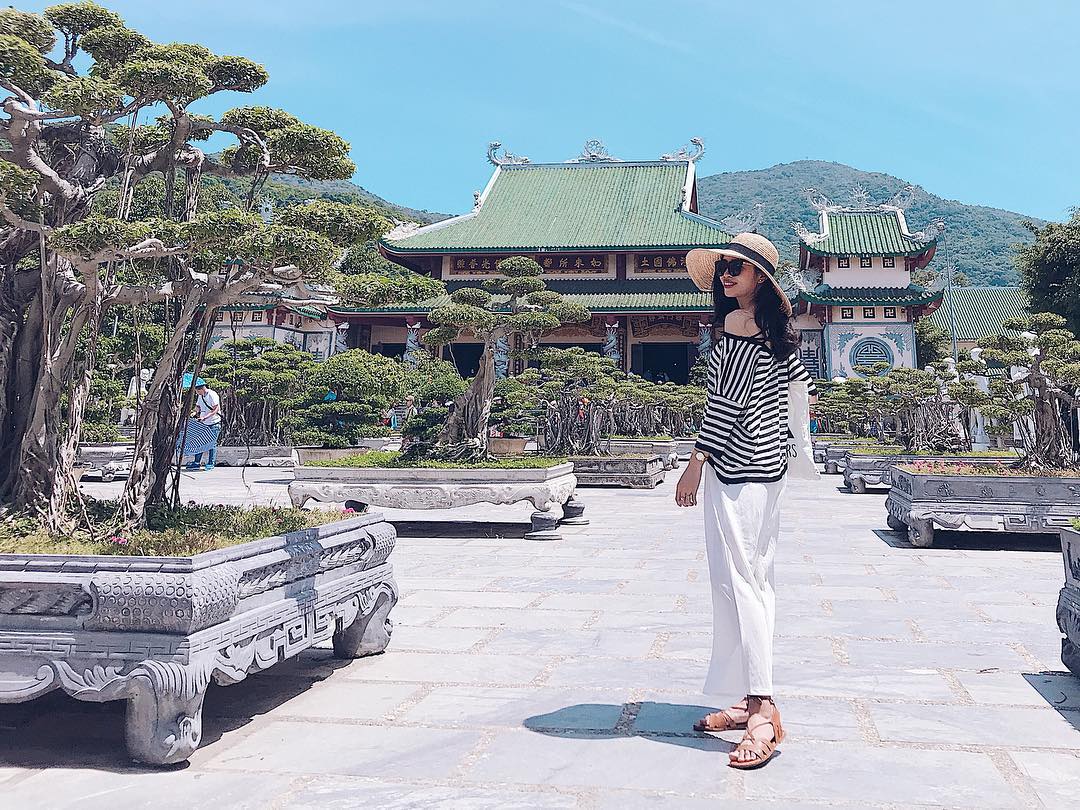 You should note some issues when visiting Linh Ung Pagoda
Currently, Linh Ung Bai But Pagoda is a hot tourist destination this summer. If you plan to visit Danang in the near future, do not miss this famous place. Wishing you and your family a happy trip.