Phong Nha Ke Bang is a nature reserve located in Quang Binh province, Vietnam. This area is one of the most important nature reserves of Vietnam and was recognized by UNESCO as a World Heritage Site in 2003.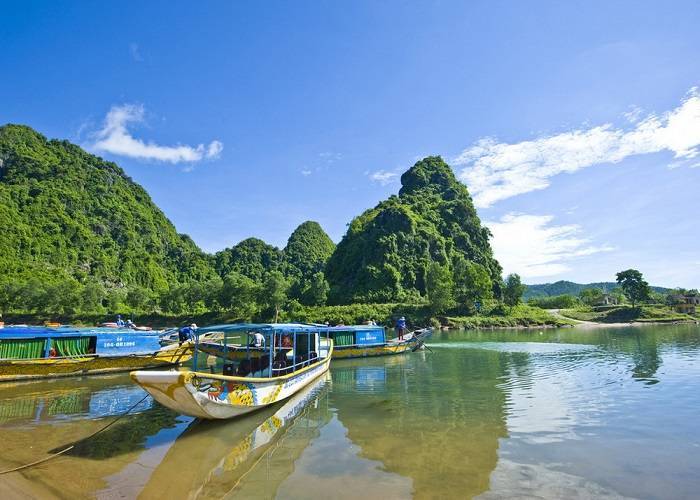 Phong Nha Ke Bang is famous for its beautiful caves and valleys, most notably Hang Son Doong – the largest cave in the world, discovered in 2009. In addition, this area also has caves. Other caves such as Hang En, Tu Lan Cave, Thuy Cung Cave, Phong Nha Cave and Khe Ry Cave.
In addition to caves, Phong Nha Ke Bang also has many other attractions and activities such as conquering the top of Phong Nha limestone mountain, visiting Chay lake, visiting the traditional villages of the people of this land.
To visit Phong Nha Ke Bang tourist area, visitors can register for tours of local travel companies or organize themselves. During the tour, visitors should pay attention to environmental protection and limit access to prohibited areas.
Phong Nha Ke Bang Nature Reserve covers an area of ​​about 885 km², including several large river systems and high limestone mountains, creating a special and diverse natural landscape. This area is located in the central region of central Vietnam, bordering the provinces of Quang Binh, Quang Tri and Ha Tinh. However, only a part of the reserve is open to tourists and has its own regulations on environmental protection, cleanliness and conservation of natural values, especially are caves.