Hue Citadel was the palace and mausoleum of the emperors of the Nguyen Dynasty for more than 140 years. The palaces and mausoleums in the Hue Citadel were built in the 19th century and are an excellent example of the architecture and art typical of the Nguyen Dynasty.
In the early nineteenth century, after Nguyen Anh became King Gia Long and placed Vietnam under an autocratic monarchy, he decided to change the country's name to Dai Nam. After his death in 1820, his son Minh Mang ascended the throne and continued to build the Hue Citadel, including the palace and mausoleum.
Emperors of the Nguyen Dynasty built many buildings in the Hue Citadel, including The Mieu Palace, Hien Lam Palace, Tu Duc Tomb, Khai Dinh Tomb, and Minh Mang Tomb. These works are all built with the typical architecture and art of the Nguyen Dynasty, with the main features being sophistication, sophistication in detail and originality.
In addition to architectural works, Hue Citadel is also the place where many important events of the Nguyen Dynasty took place. This is where the king and mandarins welcomed foreign ambassadors, held great ceremonies, and was the burial place of emperors of the Nguyen dynasty.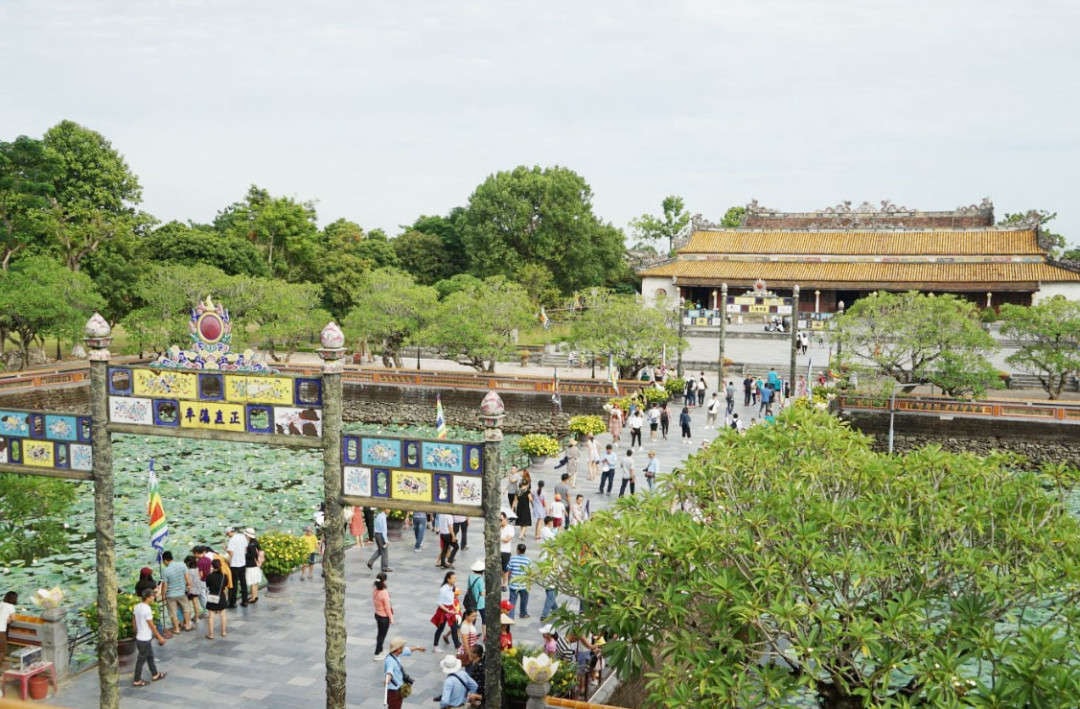 After the Nguyen Dynasty was overthrown in 1945, Hue Citadel became one of the famous tourist attractions of Vietnam. The typical architectural works of Hue Citadel were recognized by UNESCO as a World Cultural Heritage in 1993 and attracted many tourists from all over the world to visit and explore.