Underground Duo eco-tourism area is one of the tourist destinations in Danang quite ideal for excursions, picnics, finding nature, helping visitors relieve anxiety after stressful working hours. This tourist destination is 30km southwest of the city center in Phu Tuc village, Hoa Phu commune, Hoa Vang district.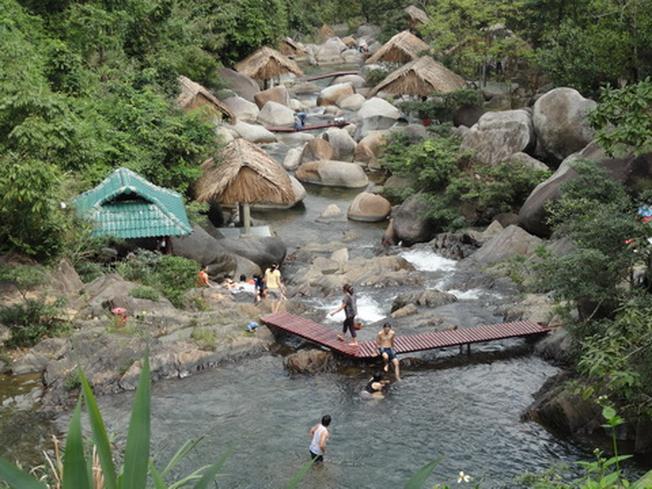 See the pristine and poetic Double Underground
Underground Duo eco-tourism area has a wild, poetic and interesting beauty created by a harmonious natural complex. The air is fresh, cool, blended with clear streams, mountains and forests adorned by the colors of forest flowers. That scene leaves a deep impression on visitors when arriving at this tourist destination in Da Nang.
The Double Underground eco-tourism area has spectacular rock jumping beaches. Starting from the downward passage, the Double Underground are stone steps, just as the creator has skillfully shaped and arranged. Next, this place also owns floating rock strips submerged in clear and cool spring water. Here, visitors can see every grain of sand and schools of fish swimming around.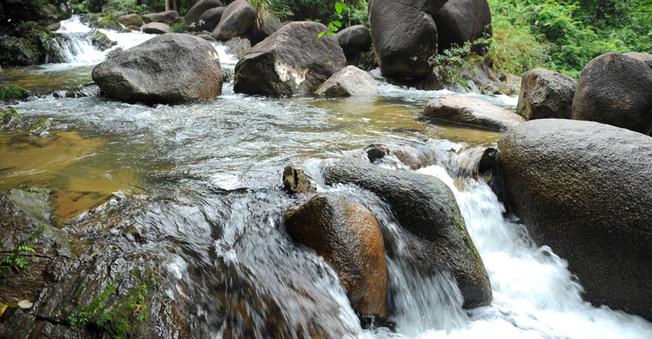 In particular, this tourist area is also home to beautiful and poetic waterfalls day and night such as Thuy Tien Waterfall, Virgin Waterfall, Bach Lan Waterfall. The waterfall splashes white foam, the water flies into space into tiny dust particles creating a cool feeling, comfortable.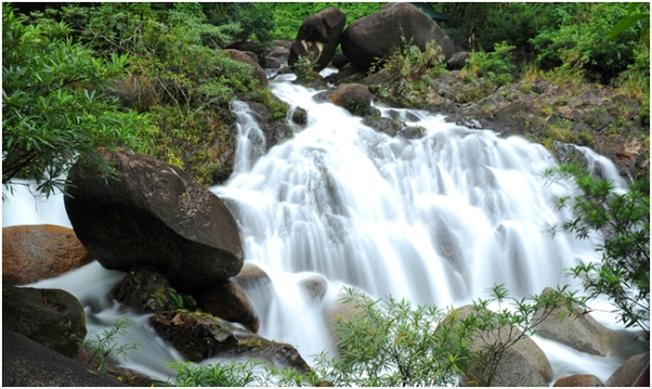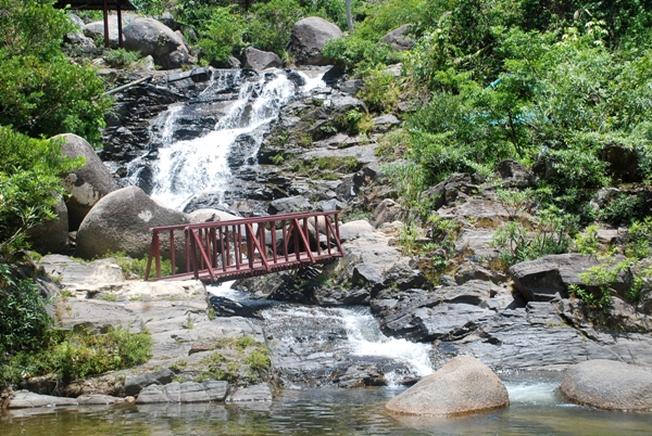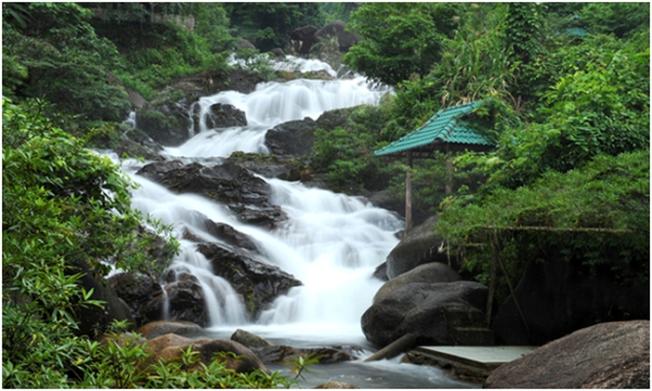 Activities in the Double Underground
To admire all the magnificent beauty of Double Underground, visitors can follow the meandering rock slopes, upstream to the "top of the sky" to admire the water from the torrential waterfalls, massively down the clear blue stream.
Walking along both sides of the stream, you will see flat lithographs lying on their sides quite wide. Here, you can sit or recline when stopping, admire the poetic scenery of mountains and forests or explore the uniquely shaped rock snouts.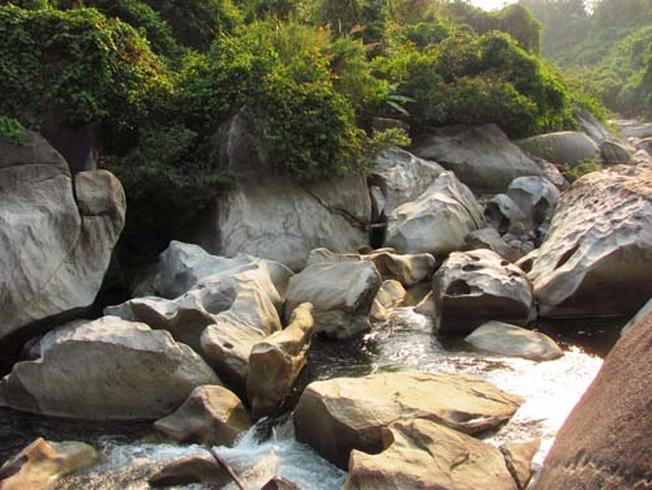 The most interesting activity in Double Underground is bathing under rushing waterfalls or soaking in a cool, clear stream.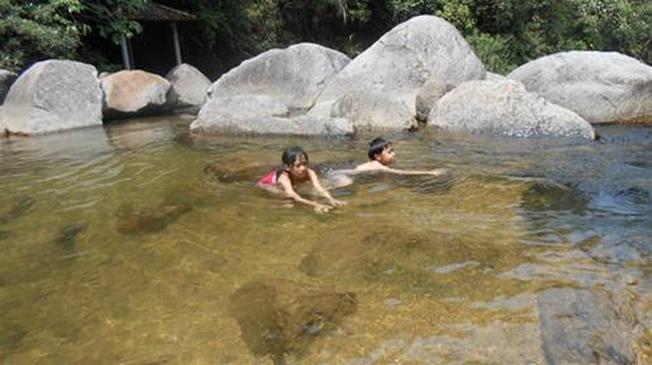 After fun activities of climbing, swimming, bathing in the stream, visitors can open a party in the huts set up on the edge of the stream or enjoy local specialties: seasonal rice; brook fish, vegetables, rock snails; free-range mountain chickens…
Because of those interesting things, Underground Duo eco-tourism area has attracted many groups of young people to come here to have fun and meet. You should come to this Danang tourist destination once to enjoy the beautiful scenery and immerse yourself in the clear blue water, vent all the stress and fatigue of the bustling life.