Dong Xanh Dong Nghe tourist area is about 26 km west of Da Nang city, considered an ideal picnic spot for family and friends. Dong Xanh Dong Nghe is a place with charming scenery, below is a clear blue lake, above is a forest, wild rocks are very impressive, a very attractive place for young people who like to explore and experience. The source area of the lake with lawns, rocky springs, is ideal for camping, bathing in streams, and organizing group games.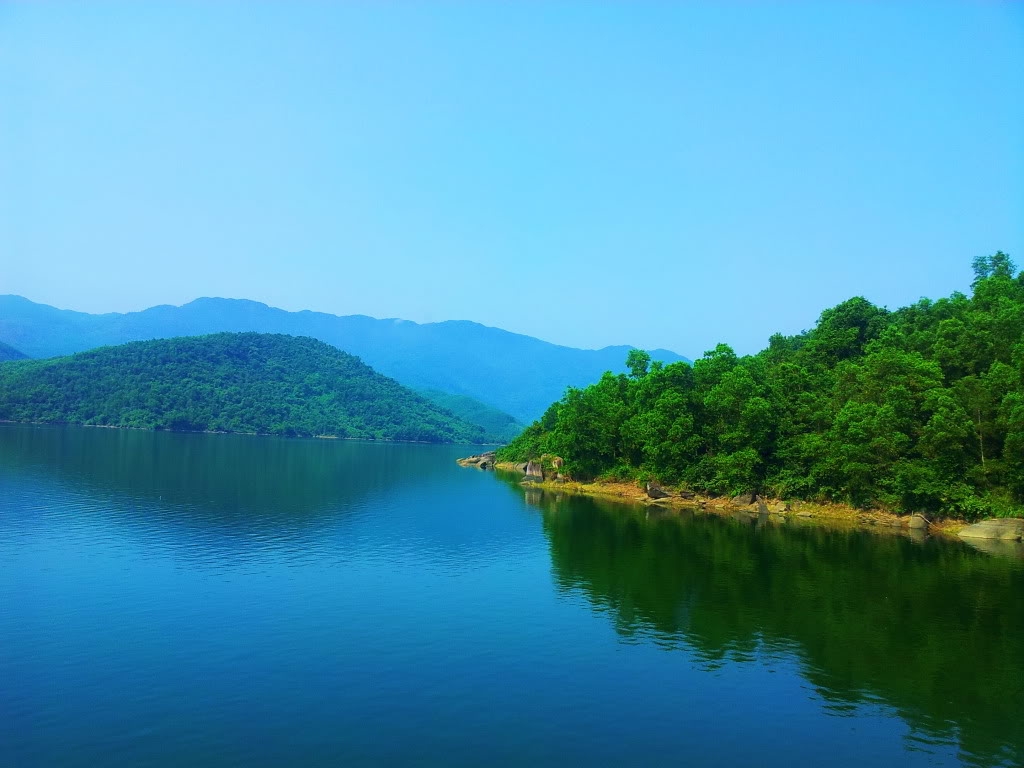 The natural scenery in Dong Xanh Dong Nghe is like a painting
The first impression when visitors come to Dong Xanh Dong Nghe tourist area is that the dam is covered with a layer of green grass and a vast lake with a water surface area of 2.4km2 that will give visitors a small feeling compared to the vast nature. With majestic natural landscapes, unique interesting landscapes, fresh air has created the attraction of Dong Nghe Lake.
Read more: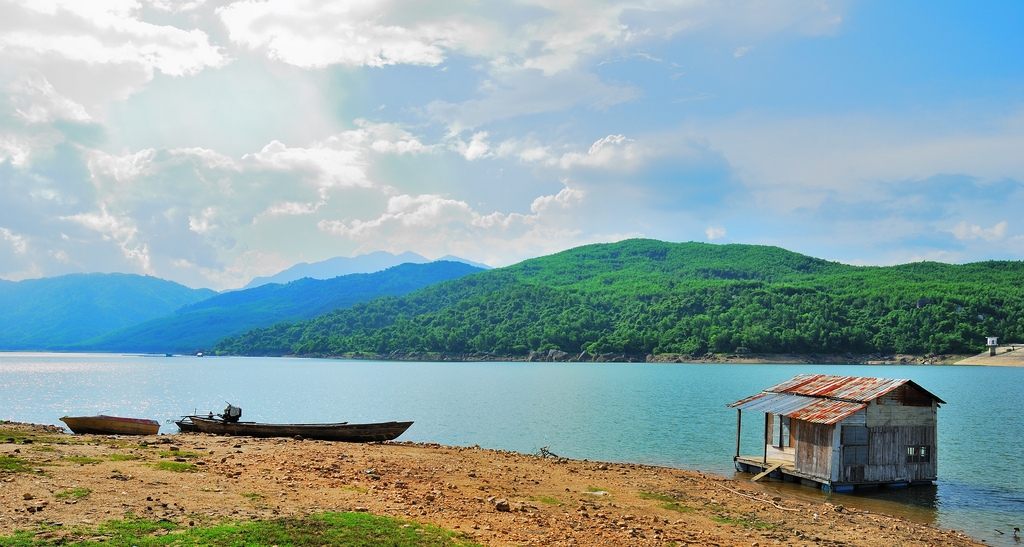 Coming to Dong Xanh Dong Nghe you will feel very small in front of nature
It takes more than 20 minutes by boat, visitors will reach the upper reaches of the lake. Here, visitors should visit farms, raise cattle, plant forests. Camping here is nothing like it, the space is airy, quiet, cool, listening somewhere to the sound of birds singing, the sound of streams gurgling from the ravines echoing to a place that is difficult to find in the metropolis.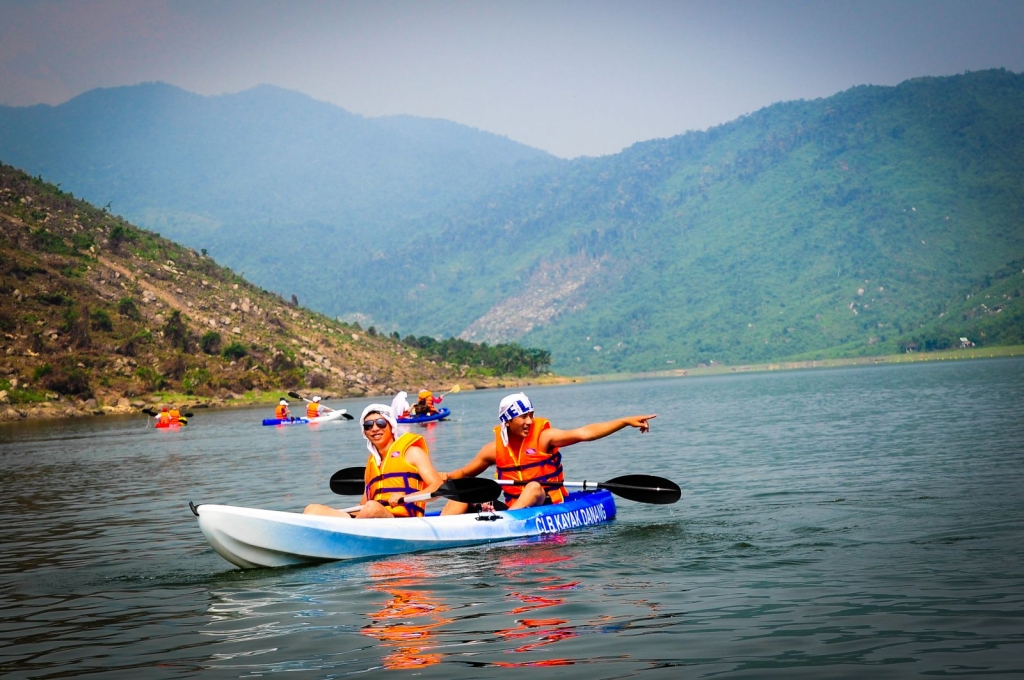 Kayaking from the marina up to the upstream of Dong Nghe Lake
Dong Xanh Dong Nghe is a place that attracts many young people to picnic on weekends. Coming here, do not forget to prepare a campfire activity, just light a campfire, socialize, immerse yourself in the natural scenery and explore the beautiful night moon scene, there is nothing like it. Come and feel!
Source: Collectibles