As one of the leading amusement parks in Southeast Asia and a tourist destination definitely not to be missed by visitors when coming to Da Nang city.
Located on the bank of the Han River with an area stretching over 860,000m2, Asia Park is one of the leading amusement parks in Vietnam and Southeast Asia with countless exciting outdoor and indoor games, interesting cultural spaces and Sun Wheel giant wheel in the top 10 largest wheels in the world.
Asia Park Danang
The park is divided into 3 main areas including: Modern outdoor amusement park, Central area with Sun Wheel and cultural park with many miniature architectural works of Asian countries.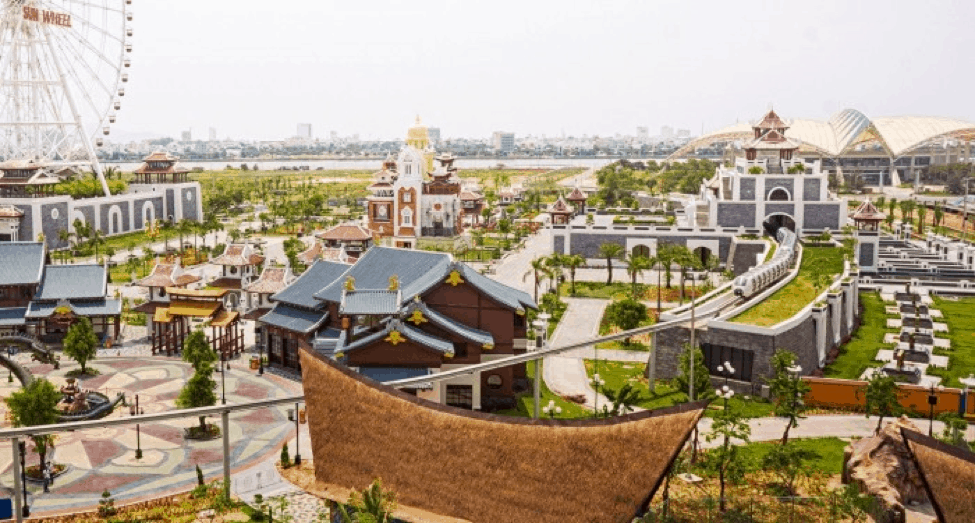 Cultural Park – Asia Park
The cultural park is an impressive highlight at Asia Park. Here, you will experience a "miniature Asia" with architecture, landscapes as well as unique cultural, artistic and culinary activities from more than 10 Asian countries including: Japan, Korea, China, India, Nepal, Indonesia, Singapore, Thailand, Cambodia, and Vietnam.
For more: Places to play in Danang
The identity of each country is expressed through each unique cultural mark. If in the Japanese cultural district, rows of carp lanterns are hung, showing the bravery and strength of Japanese men, in the Indian cultural district, we feel imbued with Buddhist culture through traditional Indian media festivals and traditional weaving and printing villages.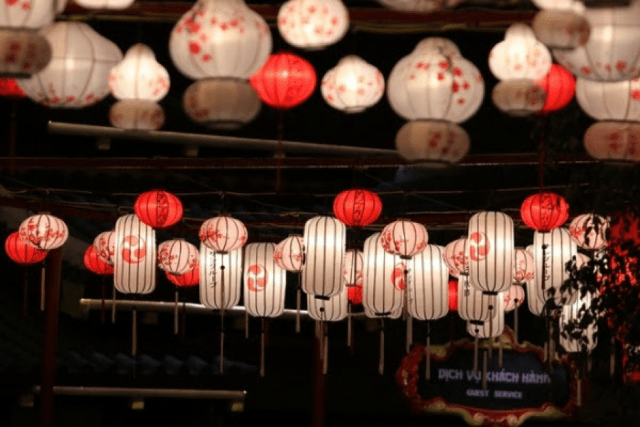 Cultural districts of other countries await you to explore at Asia Park!
Outdoor amusement park – Asia Park
Khu công viên giải trí ngoài trời được thiết kế với vô vàn trò chơi thú vị và sôi động phù hợp với tất cả các đối tượng. Những trò chơi thu hút nhất phải kể đến như: Tàu lượn siêu tốc, máng trượt, tháp rơi tự do, tàu điện trên cao,… khiến cho công viên Châu Á là địa điểm không thể bỏ qua của những du khách yêu thích cảm giác mạnh.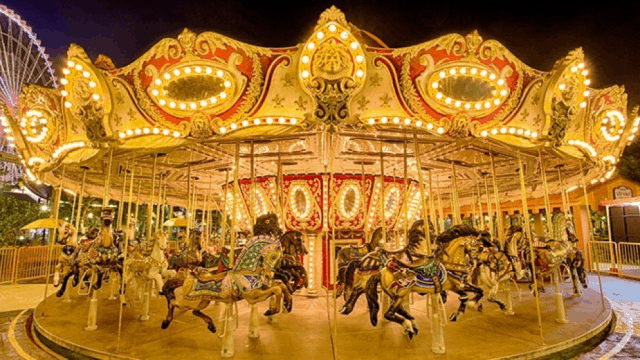 Khu giải trí trung tâm – Công viên Châu Á
Đến công viên Châu Á chắc chắn bạn không thể bỏ qua vòng quay Sun Wheel – Vòng quay Mặt Trời – Một trong 10 vòng quay lớn nhất thế giới. Từ độ cao 115m của vòng quay, bạn có thể thu trọn tầm nhìn toàn cảnh thành phố Đà Nẵng từ trên cao. Vào ban đêm, vòng quay Sun Wheel như càng trở nên lung linh bởi được thắp sáng nhờ hơn 13.000 chiếc đèn led, tạo nên một điểm nhấn đặc sắc giữa thành phố biển Đà Nẵng xinh đẹp.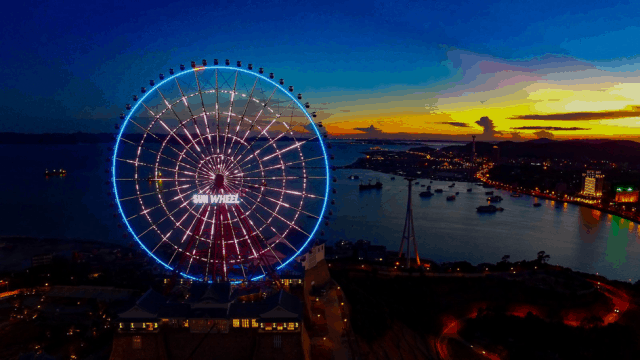 Là hệ thống tàu điện trên cao hiện đại nhất Việt Nam, hệ thống tàu Monorail tại công viên Châu Á cũng là một điểm đáng chú ý. Tham gia hành trình khám phá công viên Châu Á trên tàu, bạn sẽ được chiêm ngưỡng toàn cảnh công viên và ngắm nhìn Đà Nẵng từ trên cao.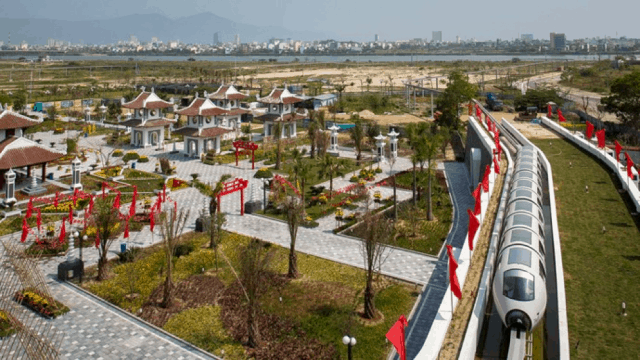 Bên cạnh đó, hàng loạt công trình tuyệt tác như Tháp Đồng hồ, Cổng Thành, Thuyền rồng, Tượng Phật… cũng là những điểm đến nằm trong tại Khu trung tâm gần với vòng quay Sun Wheel của Asia Park.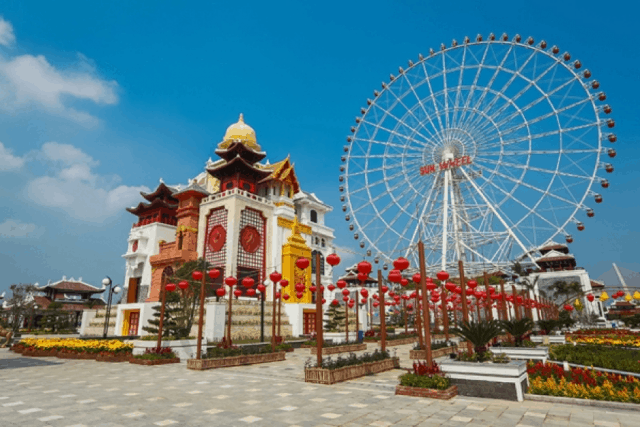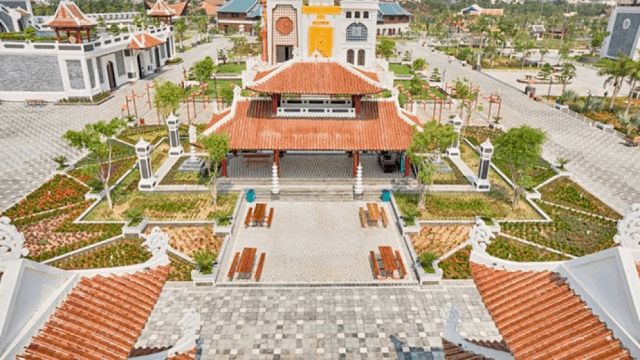 In addition, in the central entertainment area, there is also a family entertainment area with many interesting games such as air gun shooting, electronic slot machines, carnival games,..
In addition to the entertainment areas, inside Asia Park Da Nang, there is also a food court with restaurants and cafes in Da Nang as well as a shopping area with 2 large souvenir stalls. With a large area, the park is also gradually completing a multi-purpose performance hall with a large water surface used to organize music, sports events and water music performances, special art fireworks.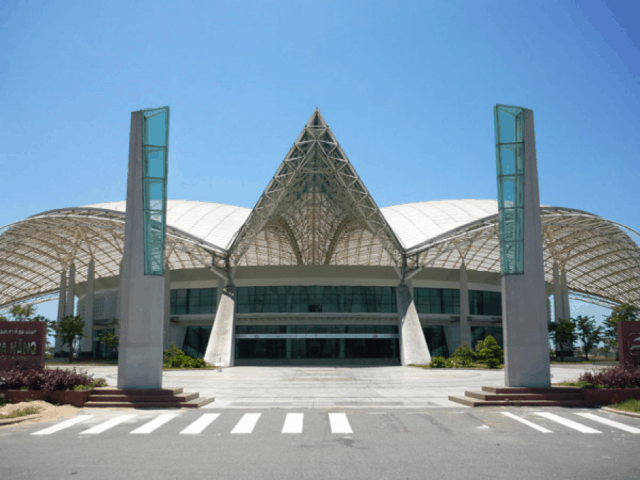 With a large scale, a rich variety of amusement rides of the same international class, Asia Park has definitely been and will always be an entertainment destination not to be missed by any tourist when traveling to Danang!
Source: Internet Collectibles