Van Village is a small village at the foot of Hai Van Pass, located in Nam Chon Bay and nestled on Cape Isabelle. Van village is a small village secluded from everyday life, once inhabited by leprosy patients in the 80s. Later, the residents of Van village were relocated into the city, so that this place became a great destination for backpackers.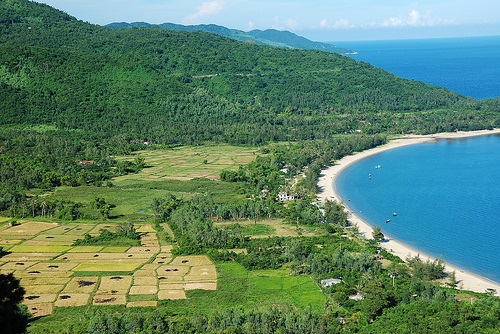 Van village is isolated from the outside, so there is no big road to get here, there are only 3 roads of backpackers: take a boat from the bay, go to Hai Van pass and then follow the mountain slope down and go through the ship tunnel.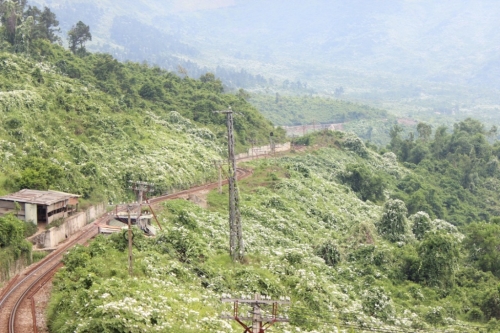 The way to Van Village?
Read more:
The road from Hai Van pass needs to go up the pass, run about 2-3km, look on the right hand side to see the house, then ask and park the car, the parking fee for the day is about 10k / car, overnight about 30k / car. There are very few people here, this is the only house on the side of the road, so you can rest assured that you are not afraid of confusion. After asking them the way down to the village, follow the trail down to the tracks and then turn left for about 500m to see 1 row of steps leading down to the sea. Going to the sea, look to the left to see the village gate in the distance, continue to come. This road is relatively slippery, so when passing through this road, it is necessary to be very careful.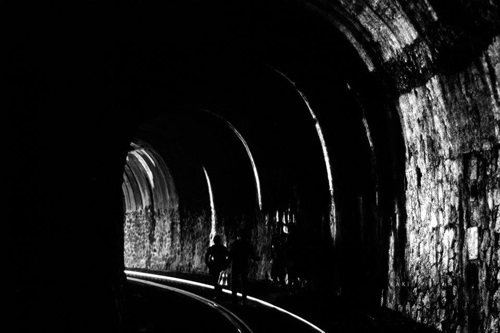 Đường qua hầm tàu khá xa, để đi đường này cần gửi xe ở chân đèo và đi thẳng vào hầm tàu hỏa. Đây có thể xem là thử thách mạo hiểm khá thú vị đối với dân phượt vì phải đi bộ qua hầm tàu tối dài gần 1km với lối đi có chiều rộng chỉ khoảng 50cm. Trong hầm có những hốc nhỏ để núp tránh tàu tuy nhiên trong khoảng 100m đầu và cuối của hầm không có tàu nên đường này tương đối nguy hiểm. Nếu tàu vào hầm cần phải núp ngay vào hốc tránh tàu này, cảm giác sẽ rất tuyệt. Qua khỏi hầm tàu lửa đi thêm tầm 4km sẽ đến được làng Vân.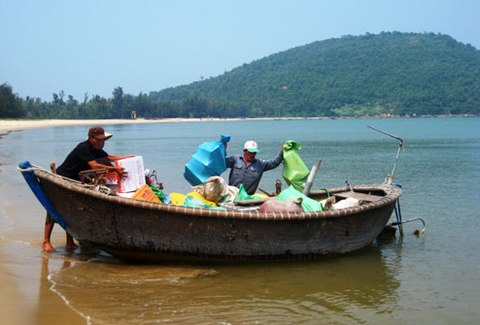 Taking a boat to Van village is easy to go but relatively expensive, from Da Nang, going along Nguyen Tat Thanh street to the end of the road near Nam O town, ask the house on the side of the road to rent a boat to Van Village, each trip can reach 10 people at a cost of more than 2,000,000.
After arriving in Van village, the first thing to do is to go to the border guard station to declare the name and address, the number of people staying. If you want to spend the night lighting a fire or camping, ask first.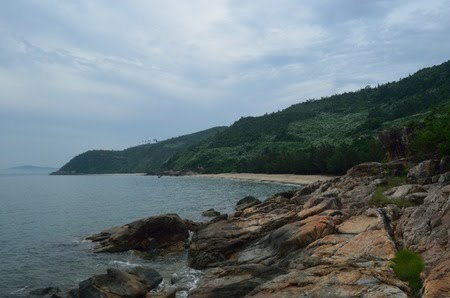 On weekends, there are many delegations of visitors to Van village to organize camping and fun. The space of Van village is really peaceful that is difficult to get anywhere, no road dust, car smoke, fresh and cool air, gentle beauty between the mountains and the sea. If you once walk on the beach, Van village will feel relieved, ignore all your worries and the bustling city out there. Indeed, Van village is a great place for those who want to find themselves a peaceful and relaxing place.